Knowledge & Insights
Managing Your Tradeshow Presence: Top Tips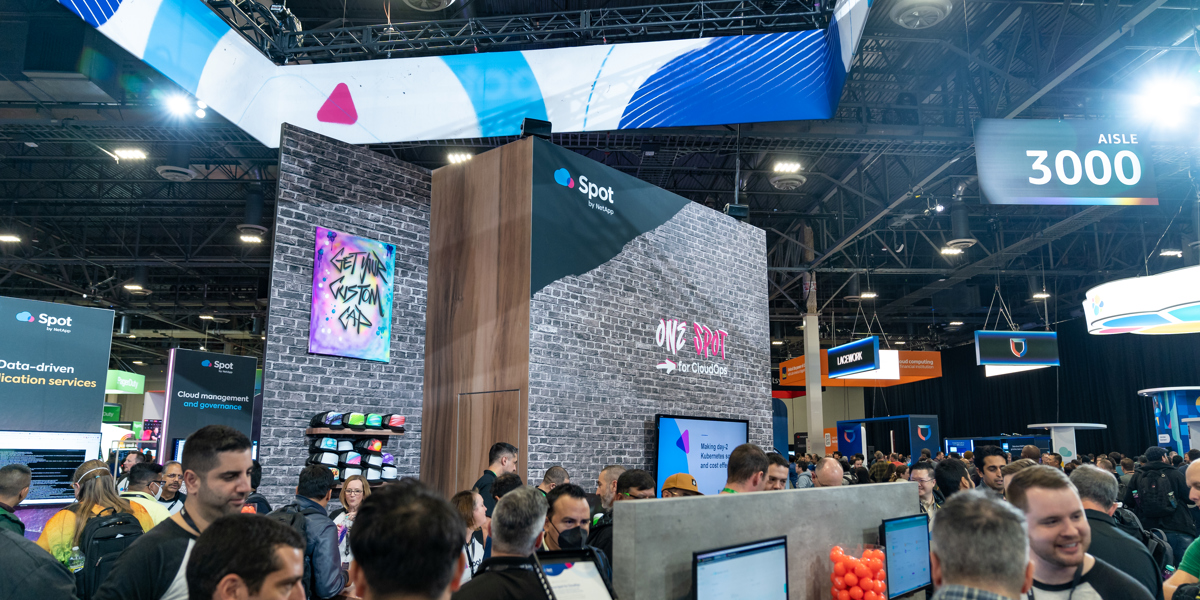 I have supported Outsourced Events' clients at many tradeshows all over the world, and I love using the knowledge I've gained to help our clients maximise their tradeshow presence.
Whether you're a tradeshow veteran or just starting out, here are my top tips on getting the most out of the experience.
Logistics
Stagger Your Shipments
My top tip! Storage and shipping are often overlooked in the planning process but can be the biggest pinch points. Get your shipments booked-in early and be prepared for obstacles like delays at Customs and budget hits caused by Brexit. 
Outsourced Events' self-service online inventory management system gives our clients total control. With strategically placed warehouses in the UK and EU, pick and pack service, and dedicated account managers, it's cost-effective and efficient.
Booth Artwork and Branding
Be Creative With Space
Size doesn't matter! The key to a knockout tradeshow booth or stand is creative use of space. Even the smallest stand can deliver real impact with careful planning.
Whatever your budget, your overall considerations are the same: 
What's the purpose? (Brand visibility, product demos, in-depth conversations?)
How do you attract people there?
How do you keep people there?
No Blank Screens 
If you have a screen, use it! I've seen so many stands with an unused blank screen detracting from the rest of it. You can upload animation, films, social feeds.
Highlight Your Distinctiveness
Use the accent colours from your brand palette to stand out from the crowd. Lots of tech tradeshows are full of blue and white, the tried and tested colour combo that conveys the message 'we are trusted'. Think about how you can use pops of colour to differentiate your booth from those around you.
When Outsourced Events supported Spot by NetApp at AWS re:Invent in Las Vegas, our colourful graffiti-themed booth was the busiest on the floor!
Handouts and Giveaways
Paper With a Purpose
Tradeshows are very busy and loud, which can be overwhelming for some, and I've found that lots of people still like to hold paper collateral. Handouts are also good ways for stand staff to initiate conversations. 
I like to use paper that can be reused or repurposed, such as paper sheets with wildflower seeds embedded, which can be planted afterwards. You can carry the theme through with plantable pencils and even plantable eyeliner!  
Be Thoughtful with Language
Your tradeshow presence will likely represent a sizeable chunk of your company's marketing budget. Have you considered matching your giveaways with the key marketing messages? By that I mean, if your company fixes things, give away a tool of some kind. If it solves problems, give away a puzzle. 
Source Locally
I like to use local suppliers as much as possible for merch and giveaways. I suggest local games, stickers, items delegates can take home as gifts, as well as useful things they'll use again.
Check out the Outsourced Events Guide to Events and Sustainability for some more ideas.
Useful Swag
When I'm helping clients source swag for tradeshows I always take long-distance visitors into account. Whatever region you're exhibiting in, many delegates will not be local to the venue. 
Think about swag that's useful to delegates who travel a lot – my number one consideration is weight. Make everything as lightweight as possible so it's not a burden to carry and won't affect baggage allowances.
Branded charging cables, travel adaptors, phone holders that clip onto airplane seat backs, reusable water bottles that don't leak… these are just some of my go-to items. 
Instagrammable Comestibles
Branded food and drink items make for great stand giveaways, especially later in the day when foot-weary delegates might be flagging a bit. Make them visually appealing and they'll help boost your brand visibility when delegates share them on social. 
Teamwork
Pick Your Onsite Staff Wisely
Think critically in terms of what the audience is looking for, what they're going to ask. What are their expectations in visiting your stand?
If you're expecting an expert audience, make sure you have an expert on the stand, not just sales staff.  If you're expecting a general audience, pick happy, smiley, sociable people with lots of stamina - like the #TeamOE #eventprofs!
Look After Your People
Tradeshows are a marathon for onsite staff as well as delegates. Be kind to your people, make sure they're fed, watered, and rested, with enough breaks. And that they're wearing comfy shoes! No one wants sore feet at a tradeshow.
Catering at large tradeshows can be miles away from your booth, so we always make sure we have lots of snacks and drinks on-hand.
Download a copy of the Outsourced Events' handy 'Event Kit List' here
Get in Touch
Find out how Outsourced Events can help you make your next tradeshow a success. Call us on +44 (0)330 460 6007 or email us: info@outsourcedevents.com.
Our Latest Knowledge & Insights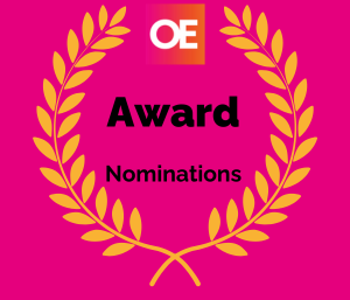 Awards Success for Outsourced Events
Outsourced Events is a Finalist in the 'Best Event by an Agency PCO' category at the ABPCO Excellence Awards 2023. This comes just days after we won the Bronze Award for 'Best Intermediary Agency Mid-Size' at the M&IT Awards 2023.
Read More