Knowledge & Insights
The Social Significance: A look at Social Media's Impact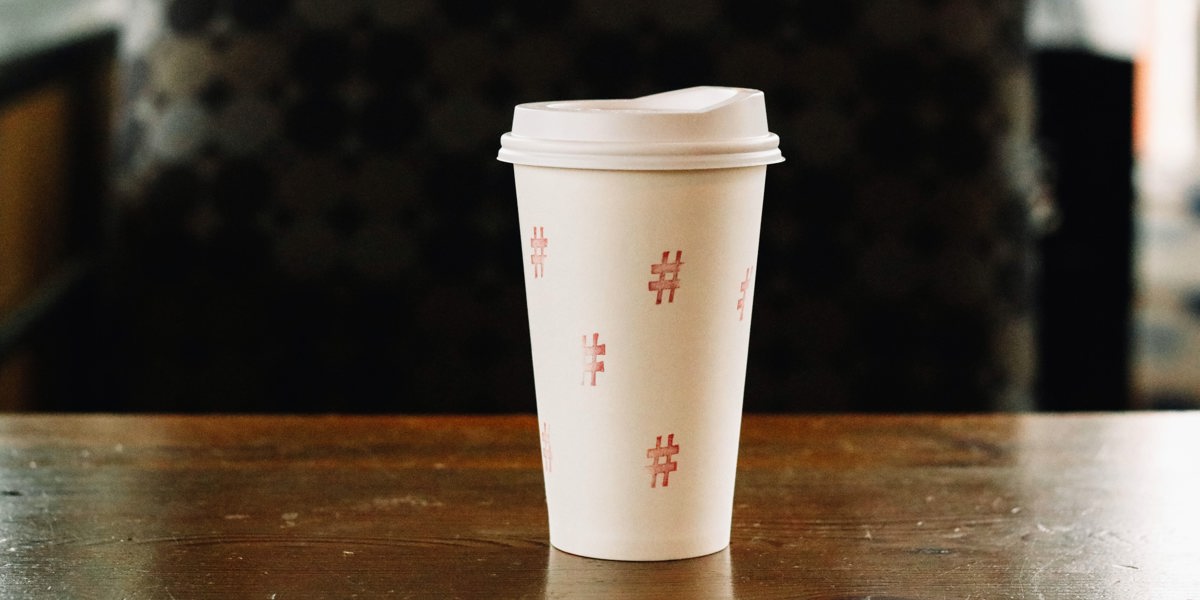 Social media has been a key part of both our personal and business lives for years now, but with the world existing almost solely online for the past 18 months the role of social media has become intrinsic to business and event operations.
In this article I will be exploring the importance that social media now plays in an event marketing campaign and its future importance in uniting audiences during hybrid events, while also looking at how social media offers an avenue for engagement. I will touch on the tools within the social media toolbox that we as event organisers have access to.
COVID-19 and Social Media
As seen in the Hootsuite Digital 2020 April Global Statshot Report (below) the impact that COVID had on online activities was instantaneous.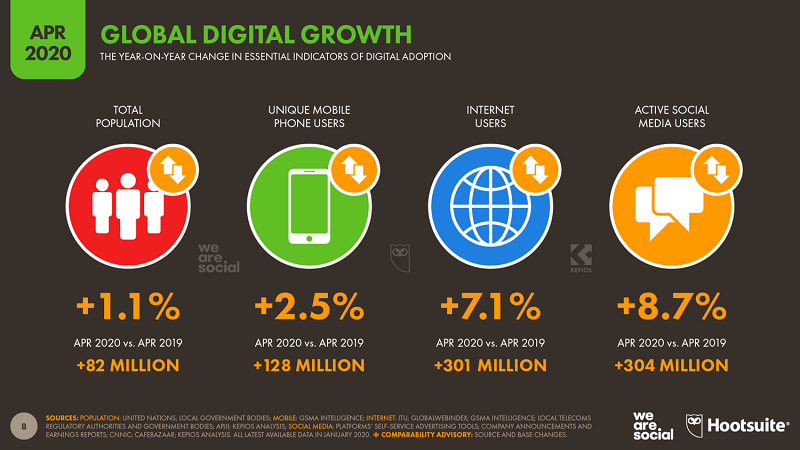 The role that social media has played throughout the pandemic was also highlighted by the World Health Organisation in their report: Social Media & COVID-19: A Global Study of Digital Crisis Interaction among Gen Z and Millennials. The report authors wanted to better understand how young adults were engaging with COVID-19 information and technology during the pandemic. The international study was conducted covering approximately 23,500 respondents, aged 18-40 years in 24 countries, across five continents. To view the WHO webinar hosted on this report click the link here.
Social Media and Event Marketing
Creating excitement
Social media is a fundamental component to any event marketing campaign. As a company organising an event, your social media profiles will be your main marketing real estate to communicate directly with potential delegates and sponsors. Through your chosen channels you want to share a creative, clear, concise and coordinated campaign that drives registration and engagement in the run up to your event.
Virtual Event Day
Encouraging engagement from delegates and building avenues for networking is key to delivering a valuable event, but separated by distance and all logged in from behind a screen we have had to get creative.
A great feature of the Swapcard platform is that delegates can connect not only their company pages but their LinkedIn profiles allowing each delegate to essentially carry a business card throughout their time on the site.
Hybrid Event Day
Looking to the future and the new era of hybrid events we are entering, we're faced with questions of how we create a positive and engaging atmosphere with a split audience. We believe that social media will play a significant role marrying the two audiences: in particular during a concurrent hybrid event. With an audience separated by format (in-person and digital) social media will offer a true idea of the zeitgeist of event day.
How can social media be used to unite the two audiences? Having a designated social media team member will be key, an onsite social media manager's role involves:
Ensuring that regular content is posted throughout the event day.
Content is engaging for both virtual and in-person audiences.
There is a variety of content.
Content is of a high quality, allowing for it to be used as marketing for future events or in event highlights.
Another tool is the use of an MC onsite, the MC can "takeover" social media channels and take charge of content such as:
Hosting interactive lives during breaks via social media channels.
Taking the audience on a venue tour.
Speaker Q&As.
Sponsor Q&As.
Behind-the-scenes videos.
Not sure on hybrid events, or want to learn more? You can read our newest blog Hybrid Events – A brief introduction to the Pros and Cons and check-out our recent article The Great Hybrid Debate.
Post-Event
Social media is a great tool to use post-event. After your event you can post highlights, which can offer a reminder of the event experience to those who attended and creates FoMO (Fear of Missing Out) with those who were unable to attend. This FoMO will help to build interest in future events that you run. Ensuring yo have lots of event day content provides you with a bank of content which can be recycled in the lead-up to the next event, thus repeating the cycle of creating excitement and a buzz.
Sponsorship
Sponsors and exhibitors are a key part of many events, and the move online has been (at times) harder for those who have sponsored events; as we explored in "Virtual Events Don't Work for Sponsors!". With events online your sponsorship real estate is limited to the confines of a platform's brand-ability. Event organisers have been creative with expanding the sponsorship package, and social media campaigns have offered a great avenue for this.
Paid Social
Sometimes the most efficient and targeted route to approach your audience is a paid one. With the right approach to paid social advertising, you can convert more of your prospective attendees to delegates. You should obviously look to use the channel where the majority of your audience is present, but in our experience LinkedIn Ads work remarkably well for leveraging event attendance for an audience that is niche.
To read about how we successfully utilised LinkedIn Ads for our client Pagerduty, head over to our Outsourced Engagement site here. To read more about our full Digital Campaign service offerings from the Outsourced Engagement division, click here.
Tools to Boost Social Media Interaction
Hashtags
Event hashtags boost visibility across social media platforms by centralising the conversation and pulling together relevant content. In both the virtual and in-person spheres, hashtags act as a marker to extract onto the filtered social media wall.
Ensure that all events have a short, unique and memorable hashtag.
If it is a re-occurring event make sure to recycle the hashtag year-on-year, for example at the BNA Festival of Neuroscience we used #BNA2021 - the event was last hosted in 2019 and the hashtag was #BNA19. You can read our case study of this event here.
Make sure the hashtags are included on any event-related emails and are utilised by the event team, sponsors, and speakers.
Incorporate social media in gamification
Encourage delegates to interact on social media by utilising a platform that rewards delegate engagement with points.
Excitement through variety
Create a wealth of content to post in the run up, during and after the event. Ensure that the content is not just of high quality but of a wide variety, for example:
Utilise stories on Instagram, Facebook and LinkedIn to bring attention to:

Countdown to registration opening.
Speaker or sponsor announcements.
Limited seat numbers at particular sessions.
New posts on your main page
Engagement and touchpoints
Post across multiple platforms to reach the maximum audience size and encourage repeated interaction.
To discuss any of the topics mentioned in the article today, please email us. To find out more about our paid social support or view any of the other marketing engagement services offered by our sister company, please visit Outsourced Engagement.
Our Latest Knowledge & Insights