Knowledge & Insights
Outsourced Events Nominated for Two Prestigious Industry Awards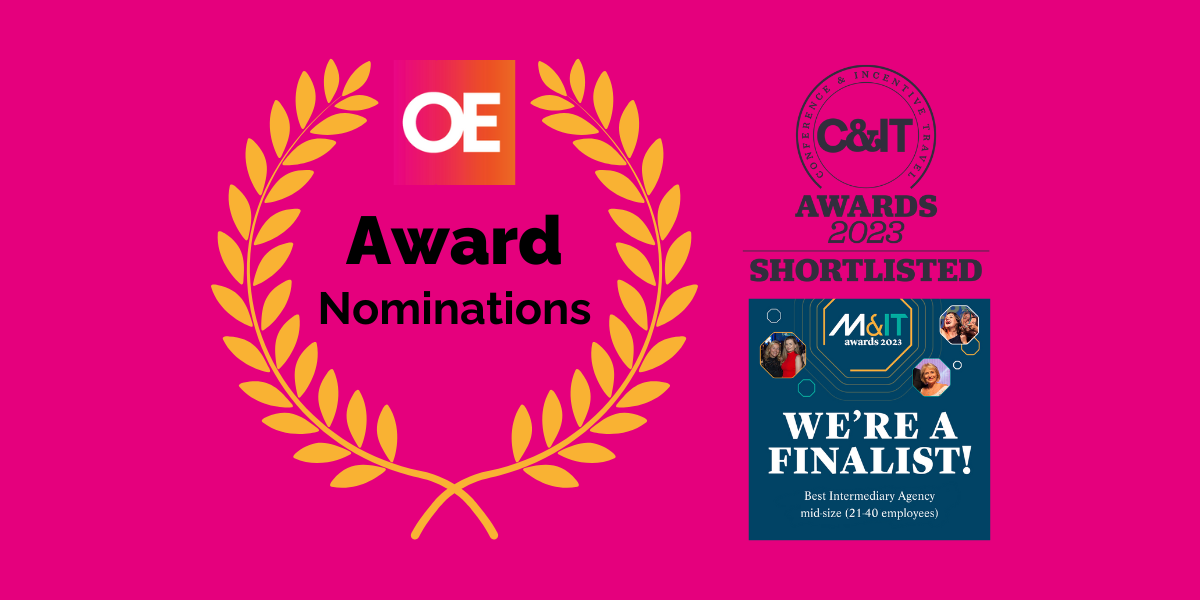 Following our CN Agency Award for Professional Conference Organiser (PCO) of the Year 2023, Outsourced Events has been nominated for two more prestigious industry awards.
Together with our client Medidata Solutions, OE has been shortlisted for the C&IT Awards 2023 in the category 'Pharma & Healthcare Event of the Year' for Medidata NEXT EMEA.
Medidata NEXT is the premier EMEA clinical trials conference. In 2023 this annual flagship conference for thought leaders and innovators in Life Sciences and MedTech created an innovative, unforgettable experience for delegates and sponsors. 
It was a series of free-to-attend, creative, informative, attractive Life Science immersive events in London, Tel Aviv, and Basel. NEXT was thoughtfully crafted to engage customer and prospect audiences at all levels, from global pharma to CRO partners and small/emerging biotechs. 
Outsourced Events is also a Finalist at the upcoming M&IT Awards 2023 in the category 'Best Intermediary Agency Mid-Size (21-40 employees)'. 
The M&IT Awards hold a special place in the meetings and events calendar. The finalists and winners represent the best of our industry, chosen by the industry. The winners will be announced at a ceremony on 15 September.
The C&IT Awards winners will be announced at a ceremony on 5 October.
Our congratulations to Medidata Solutions and our fellow nominated agencies! It's an honour to be nominated alongside such talented event professionals.
Our Latest Knowledge & Insights