Knowledge & Insights
How Digital Technology is Reshaping the Events Industry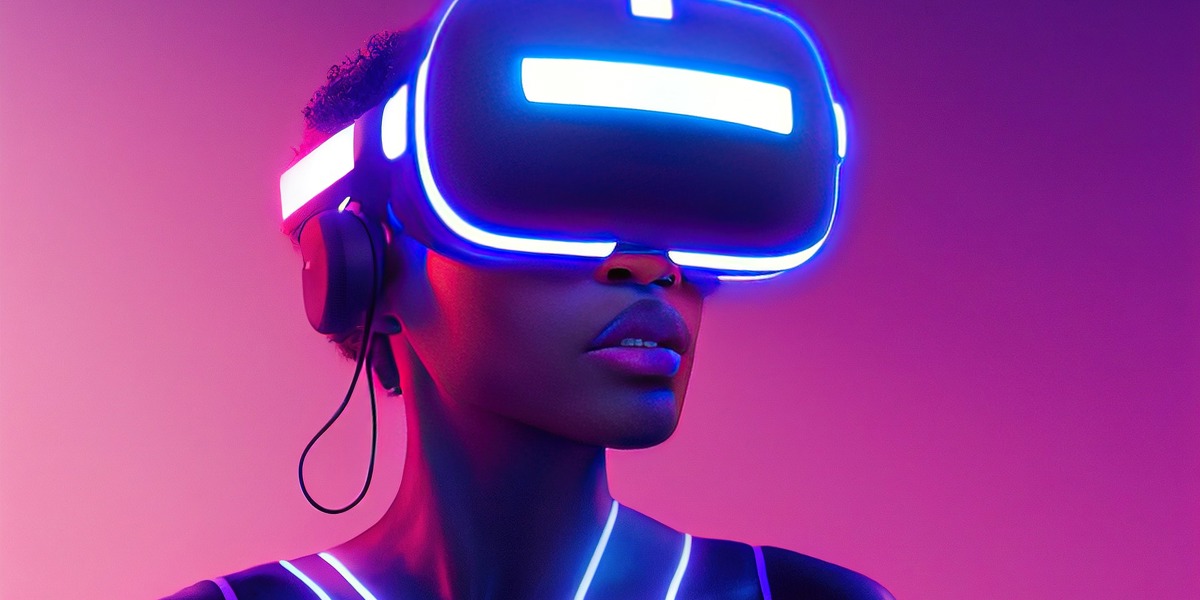 A lot has changed in the last couple of years for everyone, not least for the events industry. The pandemic has changed the way we communicate, as well as the way we perceive and experience events. As we continue out of government restrictions, we take a look at how digital technology has taken a leap forward and is reshaping the events industry.
With virtual event experiences and webinars now the norm as part of the B2B marketing mix, buyers are looking to future-proof their investments through innovation and ensuring the solutions used are being continually developed to stay ahead of the curve.
Artificial Intelligence
The number of virtual event platforms has rocketed over the last two years, with functionality now offering more audience engagement and networking. Artificial intelligence (or AI) has taken a central role in this, using machine learning to suggest networking connections, and delivering targeted content to participating attendees.
AI is set to only grow further in the coming years with voice-activated commands used for events – both virtual and in-person. Attendees asking their "virtual assistant", enabled on their device, "when/where is my next session?", "sign me up for x session" or commands "Bookmark Y exhibitor" – the technology can be programmed for "if, then" scenarios so the virtual assistant can ask if the attendee would like to book a meeting with the exhibitor.
Other functionality driven by AI includes AI-powered interpreters – using machine learning software to translate content in the virtual live environment and present as closed captions in real-time. Platforms such as Interprefy now offer a range of real-time interpreting and captioning solutions for virtual, hybrid, and on-site events. 
Developments in generative AI are creating transformational change. Generative AI systems like ChatGPT and Jasper are now capable of producing realistic, seemingly new content. Their capabilities fall into three broad categories, all of which can be game-changing for event planners:
Generate content and ideas
Improve efficiency
Personalise experiences
Boston Consulting Group analysts predict that by 2025, generative AI will have a 30% share of the overall AI market.
Hybrid
As we have started to plan in-person events again, hybrid options have been vital for bridging the gap between the virtual events everyone had become used to and the in-person experience. The challenge has been to make a personalised experience for every attendee whether in-person or virtual.
Event technology is key to merging these two worlds to offer "shared experiences".
Virtual platforms who offer a mobile app ensure a cohesive event experience for all, seamlessly integrating the virtual event platform functionality for the in-person attendees, to engage on the same platform.
Hybrid events are more "TV show" than conference, and high-tech venues are a must – with super-fast internet, built-in technology for streaming, and professional AV support at the top of the venue wish list. As we see a portion of the audience log-in virtually, we have seen parts of the food and beverage budget migrate to a larger AV budget.
Contactless
Safety concerns have driven contactless tech for in-person events, allowing the digitisation of all event interactions to reduce the need to "touch". These innovations are also driven by the need for sustainability, which is a key consideration and a major issue the industry is under pressure to comply with moving forward.
Facial recognition in event registration will be key to this, and the apps will eventually replace badging, allowing attendees to exchange data via the mobile app alone.
AR/VR
Globally, we are all using technology more to create social experiences, whether it's playing video games together remotely, having watch parties of your favourite movie or escaping a complicated puzzle room with your friends. This has continued as we emerge from the pandemic, and will grow in the events industry as a format for creating engagement and social aspects to virtual and hybrid events – gamifying knowledge exchange and learning.
Augmented reality and virtual reality are here to stay for the events industry. VR/360 degree guides can be offered to virtual attendees at in-person events, offering a live VR experience including commentary from an on-site host, therefore allowing virtual attendees to feel like they are at the event and immersed in the atmosphere and buzz.
You can use AR and VR to showcase sponsorship packages. A highly effective example of this is Coca-Cola's use of immersive tech for their sports sponsorships. 
Audio Only
As Zoom fatigue has kicked in, more people are feeling less inclined to join virtual events that pin them to their desks for hours at a time. Giving audiences the opportunity to choose how they consume content and allowing an audio only channel at virtual and hybrid events,  lets attendees multi-task. It gives them the freedom to move away from their desks when engaging with the content. Listening uses a different part of the brain, which allows us to visualise concepts – bringing with it more imagination and understanding.
The pandemic has driven innovation faster than at any other time in history and will continue to do so in the coming months and years, as we strive to find new solutions to ensure safe connections and meaningful experiences.
Ultimately, marketing is driven by data analytics and the return on investment each activity generates. Technology will offer more data than ever before, allowing marketers to build more detailed, personalised, and effective campaigns.
To find out more information about how Outsourced Events can help you enhance your events and navigate the latest digital tech developments, get in touch with us today on +44 (0)330 460 6007 or email us.
Our Latest Knowledge & Insights