Knowledge & Insights
Boosts, Budgets, & Barriers: Can Jeremy Hunt's Budget Really get People Back to Work?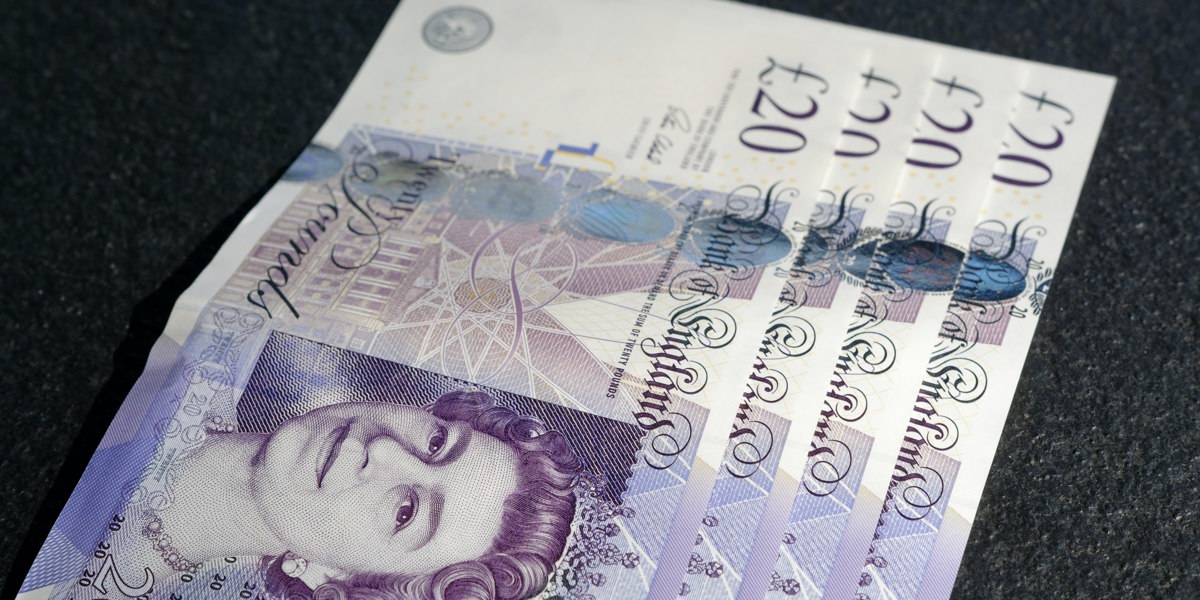 Jeremy Hunt announced his first budget, setting the tone for this Government and quite possibly the next election, widely predicted to be taking place in 2024. Hunt labelled the budget as "the most ambitious package of reforms to get rid of the barriers [to working]", with an unemployment rate of 3.7% the question is: can Jeremy Hunt's budget really get people back to work?
Understanding the Purpose
To understand the budget, one must first look at the problems that it is looking to solve. The United Kingdom economy is currently dealing with a number of significant challenges, which are manifesting as a cost-of-living crisis and a public sector pay crisis.
Slow recovery from the Covid-19 pandemic.

In January 2023 the International Monetary Fund predicted that the UK's gross domestic product (GDP) would contract by 6% this year. The prediction puts the UK behind the rest of the G7 (Canada, France, Germany, Italy, Japan, the United Kingdom and the United States) and faring worse than any other developed nation (including Russia).

Energy cost inflation.

Triggered by conflict in Ukraine, January 2023 saw the cost for a litre of Unleaded Petrol at £1.48 and £1.71 for a litre of Diesel.

Poor GDP growth outlook.
Demand on key public services.

Public sector strike action leading to the highest number of days lost to strikes since the Thatcher Government, the Office for National Statistics reported over 882,000 working days lost in December 2022 and 220,000 in January 2023.

High inflation.
Weak post Brexit investment trend.

The impact of Brexit on the economy, since the 2016 referendum to exit the EU, investment in the UK has become stagnant, as shown in the graph below.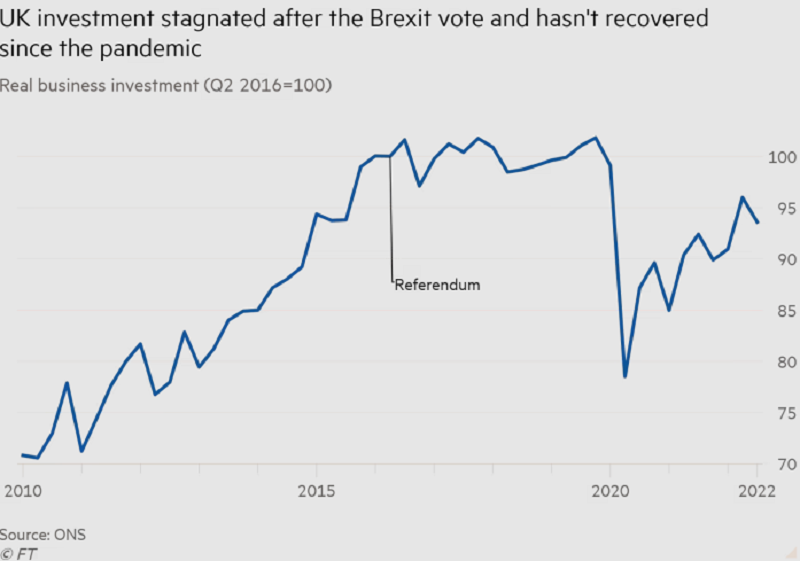 It's worth noting that job creation is a complex process that involves multiple factors, such as economic growth, industry trends, education and training, and government policies. A budget proposal alone cannot guarantee employment opportunities, but it can certainly provide a conducive environment for job growth.
Solutions in the Budget
The budget identifies key barriers to employment and Hunt's belief is that his budget offers the solutions:
£10 billion investment in infrastructure projects and key sectors to stimulate employment.
£2 billion funding boost for apprenticeships and skills training to bridge the skills/talent gap seen in growth industries.
Reducing employers' National Insurance contributions by 1% to encourage business expansion.
Extending the furlough scheme until the end of September 2023, to provide a safety net for workers who are still struggling to find employment due to the pandemic.
Investment in schools and local authorities to expand free childcare services(to 30 hours per week for 9 months and over) and enable schools to offer a wraparound service to facilitate parents' return to work.
Will this Work?
On the surface, these measures seem promising and have the potential to boost employment. Investment in growth sectors and infrastructure projects creates jobs at each phase, for example, at the early investment stage creates high-value roles in design, technology, planning, and project management. However, there are also some limitations and challenges that could hinder their effectiveness. While the apprenticeship and skills training funding is a positive step, it may take some time for workers to complete their courses and become job ready.
Moreover, the reduction in employers' National Insurance contributions may not be enough to incentivise businesses to create new jobs, especially if the economic conditions are still uncertain. The furlough scheme extension could also be seen as a short-term solution, and the government may need to consider more sustainable measures to address the long-term unemployment challenges.
During a time of continued strikes in the public sector, the lack of investment into raising wages is a glaring omission. There is no doubt that this will prove harder for recruitment and retention in the sector. Although there is a focus on expanding childcare and supporting parents with a return to work, there is a lack of investment for carers in the form of social adult care. The BBC recently reported that "among 25- to 49-year-olds, 1.1 million people don't work because of caring responsibilities (about a million of whom are women)", this budget does nothing to aid this demographic's return to the workplace.
Another potential issue with Jeremy Hunt's budget proposal is the lack of focus on certain sectors that have been hit hardest by the pandemic, such as hospitality, tourism, and the arts. These sectors have suffered significant job losses, and they may need more targeted support to recover and create new employment opportunities.
In Conclusion
In conclusion, Jeremy Hunt's Spring 2023 budget proposal includes several measures that boost employment and create new job opportunities in the long term. It is evident that the effectiveness of these measures depends on various factors, such as the pace of economic recovery, industry trends, and the government's ability to address the challenges facing specific sectors.
However, Hunt's omissions in the form of public sector investment, adult care, and those sectors most impacted by the pandemic send a clear message to voters that they are not here to help those who need it most. It is our opinion that the budget is a step in the right direction but requires more targeted and sustained efforts to achieve its employment goals.
Our Latest Knowledge & Insights