Knowledge & Insights
Awards Success for Outsourced Events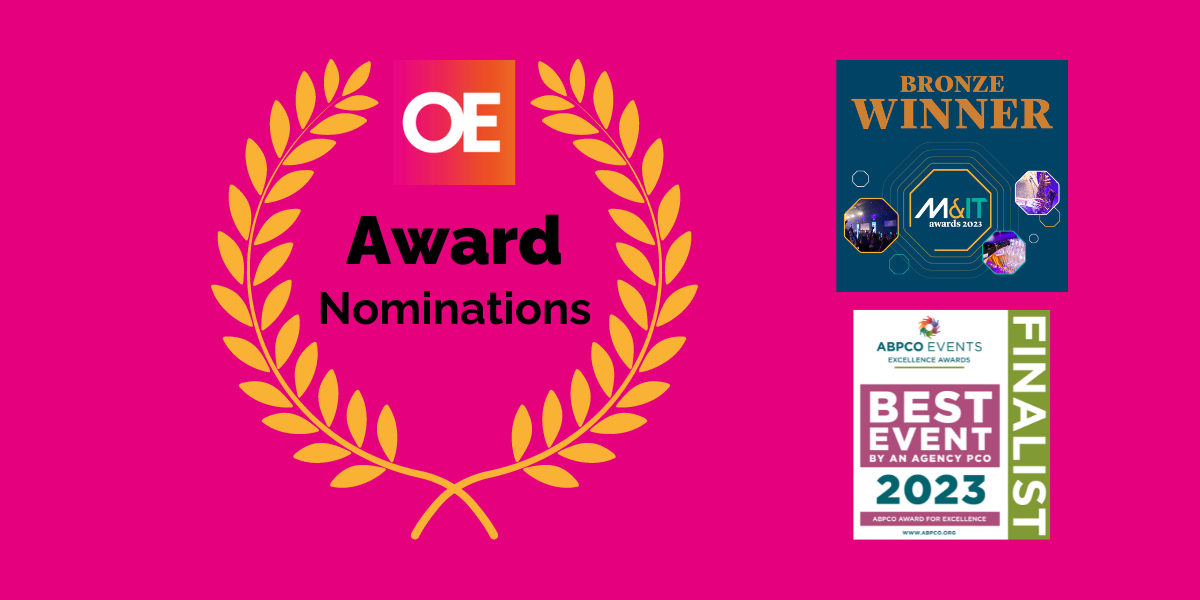 Outsourced Events is a Finalist in the 'Best Event by an Agency PCO' category at the ABPCO Excellence Awards 2023. This comes just days after the agency scored a big win at the M&IT Awards 2023.
The Association of British Professional Conference Organisers (ABPCO) Excellence Awards celebrate the best in the world of association events. 
Outsourced Events is nominated for our work supporting the British Neuroscience Association (BNA) with its flagship Festival of Neuroscience, BNA23 in April 2023.
This year's finalists represent excellence and innovation across various categories in the professional conference industry. The ABPCO Excellence Awards aim to recognise and celebrate outstanding contributions to the field, showcasing the best in association events, agency and in-house PCOs, sustainable practices, and more.
Heather Lishman, ABPCO's Association Director, commented, "This year has seen a record number of entries, and the quality of submissions has been exceptional. We are thrilled to recognise the incredible work being done in our industry. The ABPCO Excellence Awards are a testament to the dedication and innovation of our members and the wider conference and event community."
Sue Frye, Outsourced Events' Director of Associations, said: "We are absolutely delighted to receive this recognition from ABPCO. The Outsourced Events team worked extremely closely with our wonderful clients at the BNA to deliver their vision as creatively, sustainably, and cost-effectively as possible."
OE provided full end-to-end event management services including book-keeping, credit control, and abstract management. The ABPCO Excellence Awards will be announced at a ceremony on 8 December.
Outsourced Events is also celebrating winning the Bronze Award for 'Best Intermediary Agency Mid-Size (21-40 Employees)' at the M&IT Awards 2023.
The M&IT Awards are the oldest in the industry. The winners and finalists represent the best of our industry, chosen by the industry, and it's a huge honour to be recognised by our peers.
Our Latest Knowledge & Insights