Knowledge & Insights
Taken with the Team: Onsite with Emma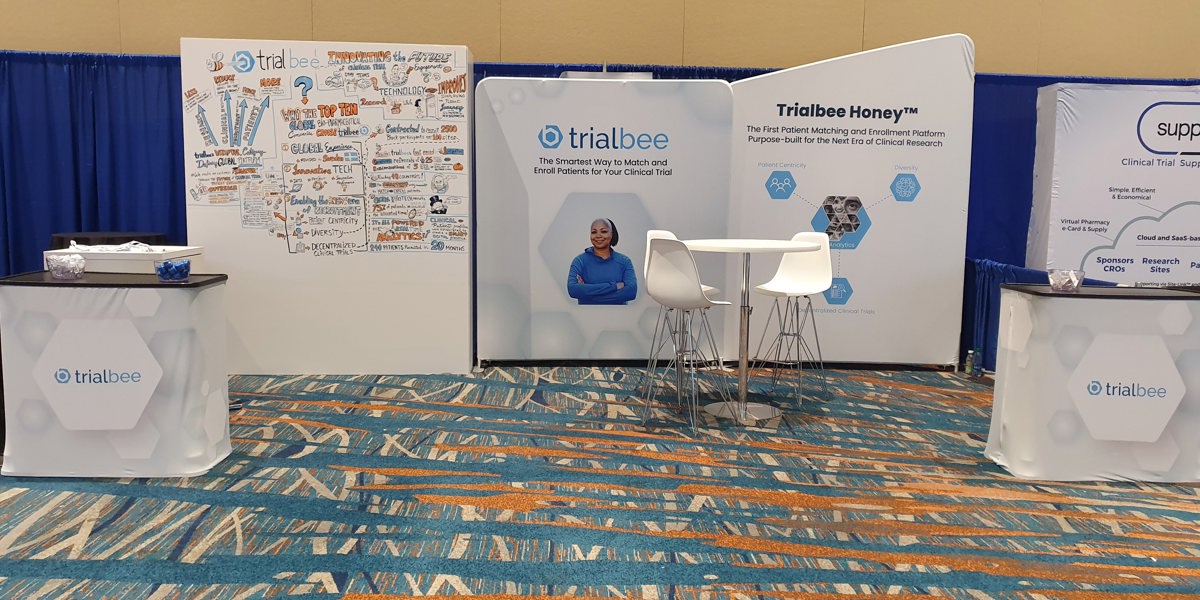 First In-Person Onsite for Emma 
What a place to kick-off your in-person onsite support work with Outsourced Events! On Saturday 5th February Emma flew from London Heathrow to join the Trialbee team at Scope 2022 where she joined the team in the US to kick off a return to in-person tradeshows for the client. 
Covid regulations
At the time of travel (05.02.2022-15.02.2022) the United States was open to travellers. Prior to travel, in line with CDC Air Travel to the US guidelines for travellers from the UK, Emma had to provide acceptable proof of vaccination and produce a negative Reverse Transcription‑Polymerase Chain Reaction (RT-PCR) test.
As these regulations are ever changing, please review government regulations by visiting the relevant government website before travelling.*
Interview with Emma Jackson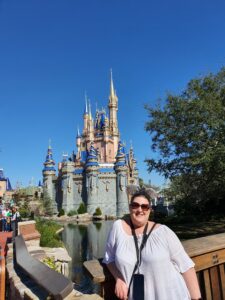 What was it like flying again?
It certainly felt great to be back flying again. It was very difficult to actually look forward to flying because it didn't really feel like it would happen until I was on the plane. In preparation for my travels I had to take a Covid test 24 hours before my flight, wait for approval of my vaccination and Covid status all through the British Airways' Verifly app; it was certainly nerve-wracking! There was very little noticeable difference at the airport and on the flight itself, other than the continuous mask wearing, it felt pretty normal.
How did you feel being abroad again?
Orlando has a special place in my heart being that it is my family's favourite destination for travel. So being back there felt amazing. I have always loved travelling and being able to travel for work was particularly exciting. Although I haven't had to commute by plane before! It was a really busy event but I managed to squeeze in some time after the conference for relaxing, with a day at Disney's Magic Kingdom and a Bahamas cruise.
What were the restrictions in Orlando?
Orlando didn't have any Government-mandated restrictions in place at my time of visiting, although federal regulations did require masks at the airport and of course visitors have to be vaccinated to gain access to the United States. Masks were recommended for indoor use regardless of vaccination status and businesses were encouraged to require this in their indoor settings.
How did the restrictions impact your planning of the event?
With the ever-changing regulations around Covid and the Omicron variant on the rise before Christmas I was very aware that I was planning an event that I may not be able to attend in person. Of course we always have contingency plans in place, so I made sure that these were very secure just in case. The event itself had the option to move to a fully virtual platform if required. Even when I finally booked my flights in January I still couldn't fully believe I would be there myself until I had passed my pre-flight Covid testing.
What controls were in place at the venue?
Whilst the conference venue itself only required masks indoors. The tradeshow put in place mandatory health and safety protocols for all in person attendees. Every attendee had to prove that they were fully vaccinated and take an antigen test within 24 hours of arrival. There was also free onsite testing available for all attendees and masks were required throughout the trade show.
Did Covid impact the expectations of the tradeshow support delivery?
It made it very difficult to gauge how many people would be attending in person and how many would attend virtually only. The tradeshow offered flexible ticketing so attendees had the ability to switch their ticket right up to the event launch. So this tempered expectations somewhat about the number of expected onsite attendees and indeed exhibitors.
How did the event run under these restrictions?
The event ran very smoothly and all attendees followed the regulations. Although mask wearing did relax a little as the tradeshow progressed. I think that is because everyone was feeling very comfortable with the fact that attendees were vaccinated and tested.
What were the restrictions within the tradeshow itself, and was this the same across the board?
Having worked on multiple tradeshows around the same time in Dubai, I must say, the restrictions were slightly different for each event. I would advise to anyone looking to attend an event as a sponsor, exhibitor or an attendee to check these rules carefully and don't just assume the rules are same. Just to give you an example, it was important to know what the rules were on exchanging contact details. While at one event an event app was used to scan delegate badges to collect contact information because handing out business cards were classified as physical contact and was forbidden, the other event did not have this feature so encouraged participants to have a local collection point for delegates to leave their business card. This was just one of many of the differences we found while working on various events within the same country.
What was the feedback from attendees?
The feedback was very positive, everyone was very happy to be at an in person event again and the feeling was that finally things were getting back to some normality. The tradeshow was impacted by a few key exhibitors not attending and it was a little quieter than perhaps it had been previously. However everyone I spoke to was really enjoying the event and were very pleased to be there.
How would you describe your first onsite experience overall?
I can only describe it as amazing. It was so exciting seeing all of the plans coming together and seeing the fruits of all the hard work first hand. There was a lot of buzz around our main booth draws, people were fascinated by the live graphic recorder and the candyfloss flowers spread so much joy! Of course I also cannot complain about the time I got to spend in Disney's Magic Kingdom and onboard the Disney Dream for a few days in the Bahamas! The perfect work-life balance in action!
Taken with the Team
"Taken with the Team" is our blog series which offers readers insight into the activities of our fabulous team members as they operate within the events industry. We hope you enjoy.
To discuss anything mentioned in this blog or if you would like to find out more about the services offered by Outsourced Events, email us today or give us a call on +44 (0)330 460 6007.
*To visit the UK government website click this link.
Our Latest Knowledge & Insights