Knowledge & Insights
Building Communities for B2B Growth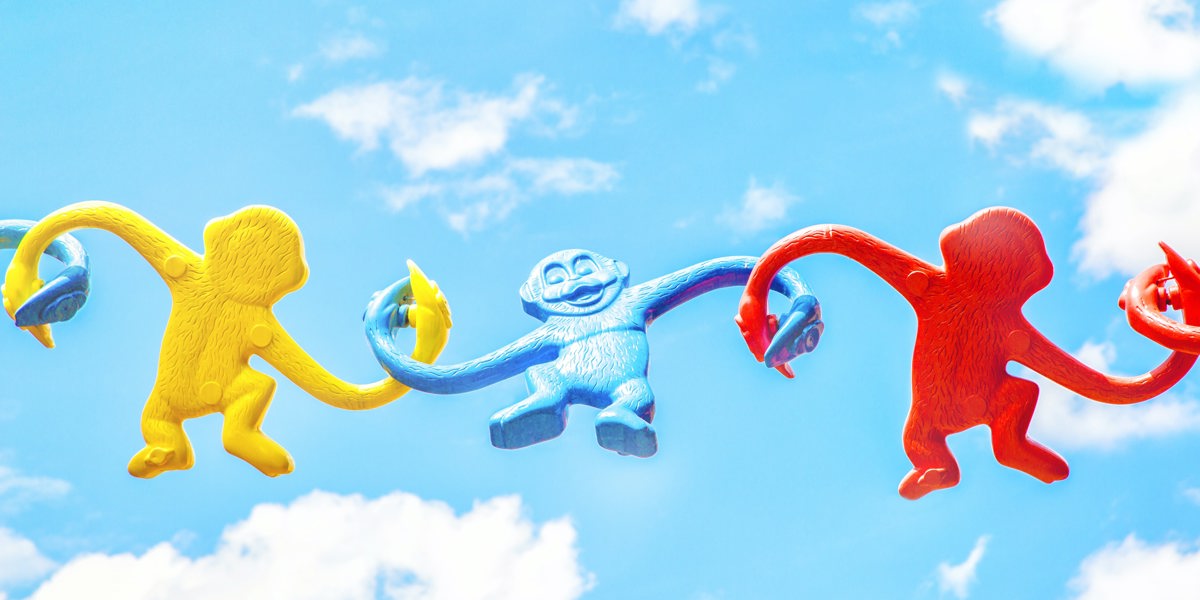 Building communities has become a top priority for businesses. Many companies are looking for alternative ways to engage their audience and to enhance their business relationships. They no longer want to be a part of a network, but instead want to create a lasting community. They recognise this is key to growth and building trust with their audience, but it's also more than that, they understand that through a community…
"People can communicate with decision-makers and provide input when they participate in community engagement. However, when it is done well, public participants are not simply treated as feedback machines but as active participants in the process. Instead, they become active participants in our decision-making." (Alison & Co, invisioncommunity.co.uk)
This is also true of a number of our clients. Due to the pandemic, many of our clients switched to virtual events and engagements, these are now gradually shifting from a siloed marketing and events approach to an all-encompassing community approach. But what does this mean in practice for events?
Community Building in Events
Where before event audiences joined a virtual event on one platform and had to read content or network in other places, audiences are now provided with a single virtual space or community platform to download and access content, attend events and to network. This allows organisations to build, manage and grow their online communities in one place.
With a streamlined approach to accessing peer-to-peer forums, upcoming events and information, organisations can better communicate with their audiences and take a more holistic approach to engaging with them. By providing content across a wider campaign, which is less segmented and accessed via a multitude of channels, it allows organisations to bring together a group of people united around an interest, goal or other commonality; ultimately strengthening their business relationships.
Audiences also benefit from having more than a one-way comms approach. Community hubs deliver a more engaging environment that facilitates self-serve content and new features and key updates, as well as virtual peer-to-peer engagement.
Return to Live Events
With face-to-face events starting to re-emerge, we expect audiences to get involved in conversations, access content, make app connections and organise meetings prior to attending any event in person. Post-event, we anticipate delegates will revert to accessing content via the community hub or platform to keep the conversation going. Continuing the post-event buzz and ensuring connections made live beyond the event, will be easier and less fragmented: the dialogue, interactions and engagements will continue and are maintained within the community platform. This will also give marketers more quantifiable data.
Community Building for Engagement
Businesses are always looking for ways to engage their audience and expand their reach. This is where community building can help. Pooling all your marketing events on a single community platform for a more omnichannel approach is pivotal to user experience. It enables organisations to share targeted messages, that are more relevant to their audience,  be they based on their location or areas of interest.
The ultimate aim for any business is to build a loyal customer base, that you can expect repeat custom from, that can be your champion and can advocate for you and support your growth.
By building a community you can reach customers more easily and:
Generate awareness and intrigue with your brand, to establish interest in your offering
Encourage participation and engagement
Determine the customers you should approach for future participation and advocation
Leverage their buy-in and loyalty to build your brand ambassadors
Often, your loyal customers who believe and understand the offering are only too eager to join your community. You should leverage these individuals to advocate for your brand and encourage others to join in the conversation - so they too can learn and become future ambassadors.
Encouraging Community Involvement
Of course you already know why your customers and audience should join your community, and the benefits  to them, but perhaps they don't. So remind them of 'why' they should read, attend, engage and how they can learn and leverage the experiences of others by being more than the occasional watcher or attendee at the occasional seminar; how they are part of something greater. We all want to feel part of the conversation, and to be heard, so allow them a voice. But don't forget, everyone also appreciates the occasional freebie, so send them a gift. It doesn't have to be expensive, but it does need to make them feel 'a part' of something 'special'.
Our community building service:
Through Outsourced Engagement, we support organisations in building communities. We do this by creating, managing and marketing user groups for a number of our clients.
These include:
Building a community of users who come together for peer-to-peer networking and learning
Purpose building of a membership portal for the community with its own branding and resources
Creating an identity for this community, factoring in the client's tone of voice and style to ensure that the target audience maintains a degree of resonance
Our approach to building a user group:
Paid and organic social for audience acquisition coupled with a direct marketing campaign
Regular events that offer exclusive access to leaders for road mapping insights and new products insights and learning as well as networking sessions
Development of the community hub to allow people to source contents, read updates, engage on the membership forum and access resources
Development of a newsletter to keep members engaged and informed on new releases, events, articles, blogs, and products and product best practise insights, and how to leverage/get support.
We will be uploading more Case Studies to our website, which you might find helpful. Read our case study on UKCUG: Community Building Events managed by Outsourced Events.
If you need help in building, engaging or marketing your business community, we can help. Email us or call +44 (0)330 460 6007.
Our Latest Knowledge & Insights