Knowledge & Insights
The Future of Events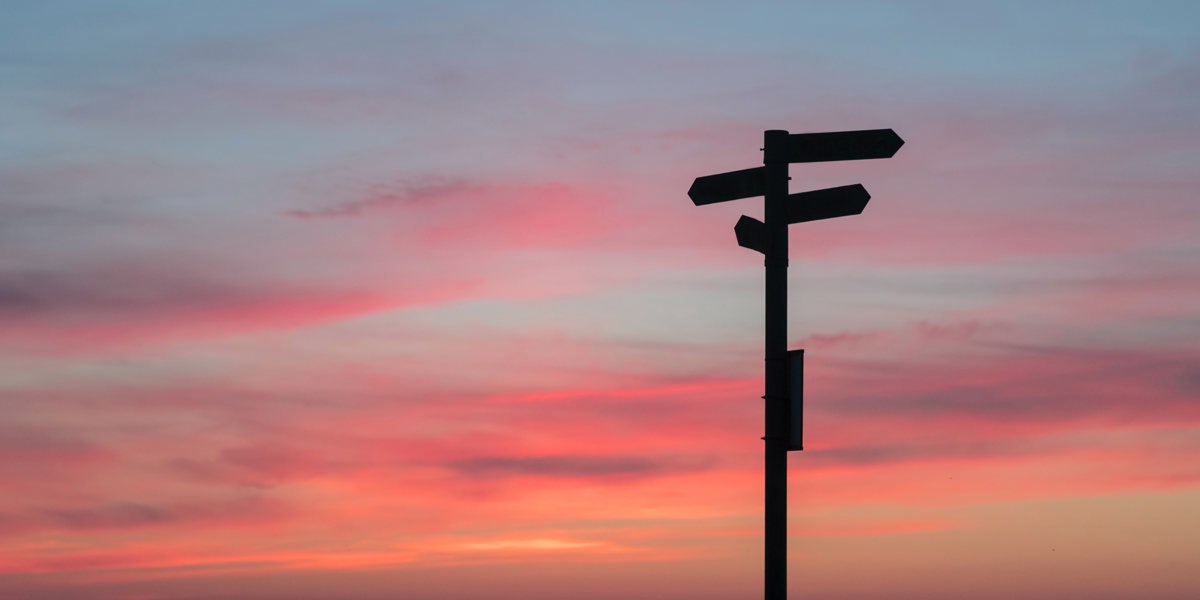 We are in an unprecedented position with the pandemic; with no historical data to rely upon to help predict the next 12 months many organisations are finding it hard to plan for the future.
What Does the Future of Events Look Like Post-Pandemic?
The nearest we have come to this situation, as an events agency, were the terrorist attacks of 9/11 where the impact on global travel and the events industry was profound.
According to figures from the World Tourism Organisation, September to December 2001 saw an 11% drop in travellers worldwide: the drop was especially marked in the Americas (-24%) and the Middle East (-30%). It is particularly interesting that it took a further three years before levels returned to those seen pre 9/11.
Whilst the impact of 9/11 was through terrorism, we believe people will adopt similar behaviour post-pandemic and therefore there are parallels to be drawn. In the immediate aftermath that followed 9/11, as an events agency we found the following:
Global international team meetings where traditionally everyone flew into a central location were replaced by localised in-country meet-ups with keynotes streamed in live via satellite link to each location.
Commercial conference organisers saw a significant drop in their international paid audience attendance.
Large trade shows such as COMDEX that attracted an audience in excess of 200,000 in the year 2000 had closed its doors by 2004.
If we apply these learnings to the post-pandemic world, we can expect much lower levels of international travel to events for another 12-18 months. In-person audiences are likely to bounce back quickly but remain local with wider spread audiences attending virtually.
So, which events will remain fully virtual in the future?
There are many benefits to virtual events, with the most obvious being the effect they have on the environment, the ability they create to pause and revisit content, and the opportunity this delivers for widespread inclusivity.
According to a report published on the MeetGreen's UnCarbon Calculator website which was used on the virtual version of the 2020 UN Global Compact Uniting Business Live event, going virtual saved 1,136,493 kilograms in CO2emissions, with air travel being the biggest contributor by far. With so many organisations now prioritising sustainability and the environment this is undoubtedly a huge benefit.
We have seen a number of our clients' events move to fully virtual over the past 18 months and are likely to stay this way for the foreseeable future. The majority of these attract an international audience and have a major focus on education and professional learning for which virtual offers the perfect platform.
When it comes to events aimed at generating new business prospects the story is different. Whilst virtual hospitality-led small group meetings have been very successful, larger online tradeshows have found it harder to deliver the engagement that comes naturally in a face-to-face environment. A return to in-person sales events is definitely on the wish list.
So, will hybrid really become a longer-term reality – or will the costs far out-weigh the benefits?
Covid-19 has really brought the use of the term "hybrid" to the fore and many organisations have already adopted a hybrid working model escalated by the pandemic. What does this look like in a conference or meetings scenario? We believe that hybrid events can largely be grouped into four main categories. Below, these categories are explained alongside their relevant pros and cons:
Model 1: Priority is given to the in-person audience
In this scenario the live event would take place with a number of the key sessions being recorded and released virtually one week later.
Pros:
Increases the value of the live content and attending to network 'on the day'.
A more cost-effective option for offering virtual content.
All content can be recorded and edited before publishing online.
Less emphasis on the connectivity of the chosen venue; as we would see when live-streaming sessions.
Enables a longer period for promotion and marketing around the event and content.
Cons:
Potential for reduced online engagement due to lack of live element, which in turn reduces the networking opportunity on the virtual platform.
Model 2: A cohesive experience for two separate audiences
With this option, the focus would be to create an immersive experience for all participants through live-streaming the in-person event to the virtual platform and making use of an event app to engage across both audiences.
Pros:
Allows engagement with a larger global audience.
Accessibility and inclusivity – allowing attendees who normally couldn't travel and attend or are unable to because of corporate policies, finance or family.
Cons:
Expensive - planning and paying for two events which requires two teams to manage all aspects.
Risk of low numbers at the in-person event.
Justification of travelling to in-person event when the virtual element offers the same content at your desk.
Risk of dividing the two audiences rather than bringing them together.
Model 3: TV show studio-style
In this instance, a smaller in-person audience is invited to a studio to listen and participate in the sessions in real-time. All other participants dial in virtually and can watch the live presentations and hear the audience participation as if watching a live TV talk show.
Pros:
Allows the budget that would normally have been spent on a larger venue and group gathering to be invested into delivering higher overall event production values.
Could become more cost-effective than a larger in-person event.
Exclusive VIP offering for in-person attendees.
Opportunity to be different and showcase cutting edge technology
Cons:
Less ability with this format for sponsors and exhibitors to take a presence and interact with the audience.
Hard to maintain engagement across two audiences.
Risk of the virtual audience feeling less important.
Model 4: Live-streamed keynotes with localised briefings
In this final scenario, the keynote would be streamed from a central hub to localised in-person meetings.
Pros:
The local sales team can engage in-person with their prospects.
Opportunity for valuable in-person networking and demonstrations.
Content can be localised for attending audience.
Sponsor/exhibitor presence is fully engaged.
More cost-effective than the other scenarios
Cons:
Less access to senior executives at each local briefing.
Perception of devaluing local audience (key executives are not flown in).
Smaller local numbers in attendance.
Logistics of managing multiple local events all on at the same time with simultaneous livestream can be challenging.
We believe that the jury is still out in terms of the long-term future of hybrid. Undoubtedly the changing landscape of how people do business in a post-Covid world will continue to evolve. Virtual platforms and collaborative tools are here to stay but how this will manifest itself once the pandemic is over only time will tell.
To discuss anything mentioned in this article or if you need assistance to reach your hybrid heaven, email us today or give us a call on +44 (0)330 460 6007.
Our Latest Knowledge & Insights