Knowledge & Insights
Our Rising Stars: The Top 35 UK Agency Planners Under 35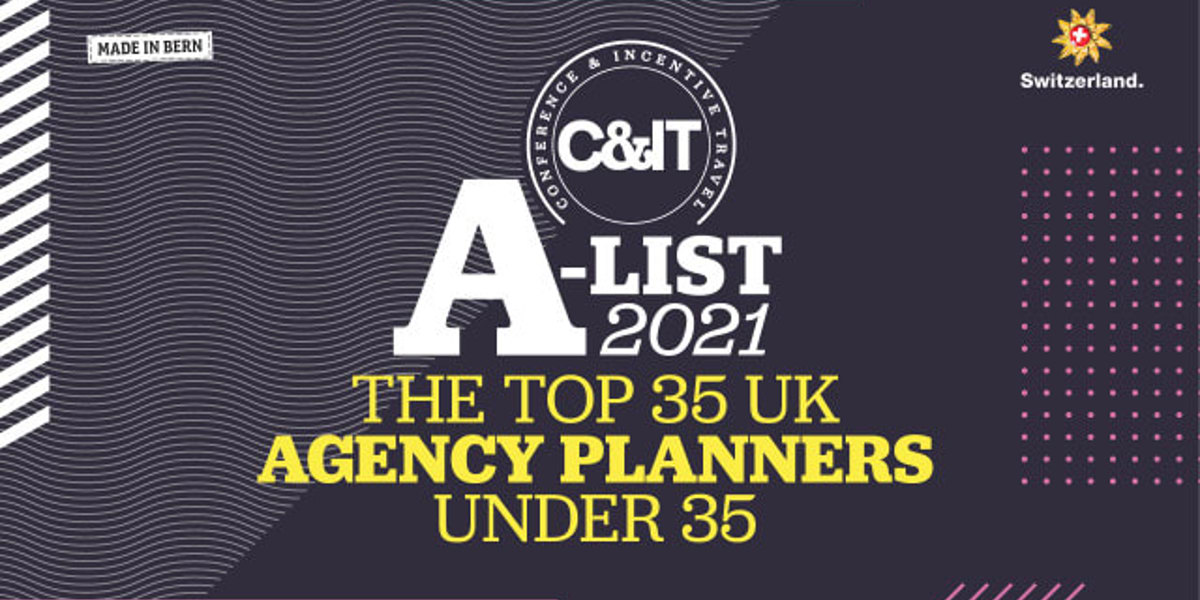 Congratulations to our team members, Judit Barta, Event Manager and Rebecca Henderson, Senior Event Executive on their selection on the C&IT A-List 2021 'The Top 35 UK Agency Planners Under 35' . The pair join Amy Smith, Event Executive who made the list in 2020, as recognised recipients of the prestigious industry A-List.
What a whirlwind 18 months we have had! We are so thankful for all our staff and the hard work they put in. We are very proud to see them recognised on an international platform. We are humbled to say that this means nearly 40% of our dedicated events team have been commended and recognised for their work, making the C&IT A-List over the last two years.
Judit Barta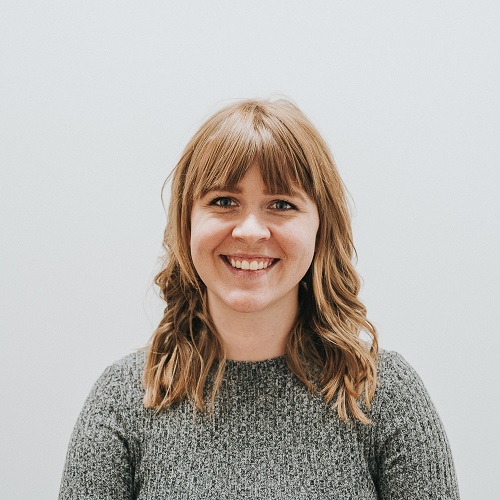 Judit has been a part of the Outsourced family for over five years now, to find out more about her you can head over to her Employee Spotlight.
Judit's nomination highlighted some of her work across several key projects:
Judit has handled several key client large conferences over the last couple of years, which have seen upwards of 1,000 attendees, 30 exhibitors and multiple concurrent tracks.
She has managed roadshows which were held over 10+ locations across the EMEA region and large tradeshows across Europe.
In 2020, Judit supported a pharma-tech client turn a major face-to-face event into a virtual event in less than five weeks due to the pandemic, factoring and testing every little detail. In early 2021, she completely managed one of our largest virtual events for a long-standing global tech client, which saw thousands in attendance. This event had three tracks, 46 sessions, 52 speakers, 19 sponsors and numerous chat rooms. She took this in her stride and successfully oversaw a team of five on the project, which the client noted was one of their most successful virtual events to-date.
Rebecca Henderson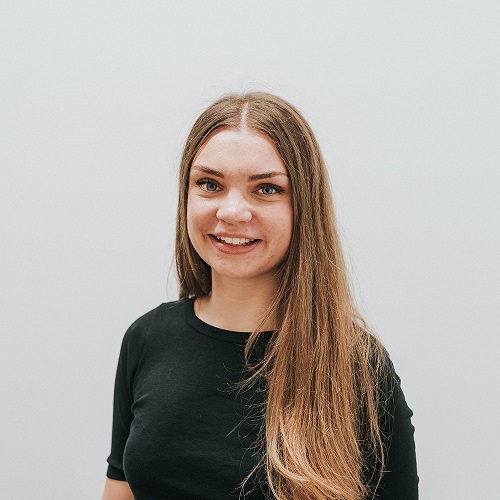 Rebecca has been a part of the Outsourced family for over three years now, to find out more about her you can head over to her Employee Spotlight.
Rebecca's nomination highlighted some her project work in recent times:
Rebecca works with one of our key global tech client's Northern European team daily and is viewed as an extension to their team. Her innovation and creativity have been integral to their virtual event strategy; planning virtual workshops, webinars and virtual hospitality events including a pizza and games night! Logistically challenging, shipping hot pizzas and beer across EMEA and ensuring all arrived simultaneously in the various locations, Rebecca made it look effortless.
Equally, Rebecca recently played a pivotal role in the same large virtual event for a longstanding global tech client. She wholly managed all speaker and video production elements which were high in volume and vast in production requirement. Her attention to detail and sheer determination contributed to the standout performance.
She has project managed an insurance franchise's annual event for the past few iterations, which brings together approximately 400 franchisees to review products and services, as well as the vision for the year. The full day meeting includes around 40 sponsor partners, a gala dinner and overnight stay. One of the biggest tasks for the 2021 event has been sourcing an event platform that can be utilised in advance by all the attendees and which could house the virtual event if it cannot be run live. The client is thrilled with the progress.
Amy Smith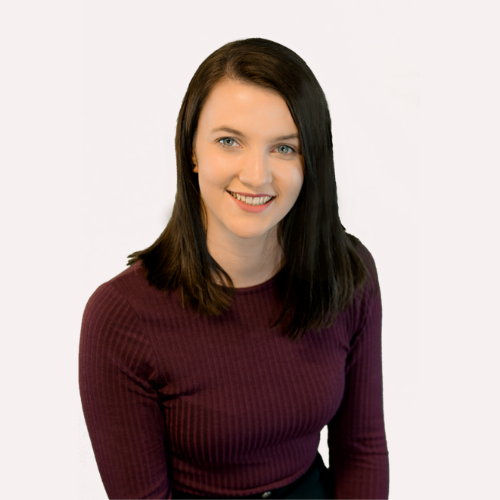 Amy featured on last year's Top 35, Under 35 with her previous company; here is a summary of her nomination:
Amy's eye for detail, logistic knowledge and problem-solving skills to deliver multiple events for several key retail, technology and corporate accounts was highlighted. From hosting over 200 attendees at a networking Summit and Golf Masters in Switzerland to organising an Exhibition for over 2,000 retail partners. The hashtag #AskAmy was ever popular with her clients as her depth of memory over multiple projects really stood out. Amy was nominated and successful in the C&IT A-List just as Covid hit in 2020. Although missing out on the A-Lister party she was incredibly pleased and honoured to be listed among such fantastic names whilst the industry was going through such a challenging time!
The Award Journey
From the 35 events professionals that have been recognised, the C&IT judges will form a final shortlist who in their view have shared the most compelling stories and will crown the overall 'A-Lister of the Year' at the C&IT Awards in September 2021.
Please join us in wishing Judit and Rebecca luck in their journey for the crown, and congratulations to all those who made the Top 35, Under 35.
Our Latest Knowledge & Insights