Knowledge & Insights
Negotiating and Relationship Building with Venues and Platforms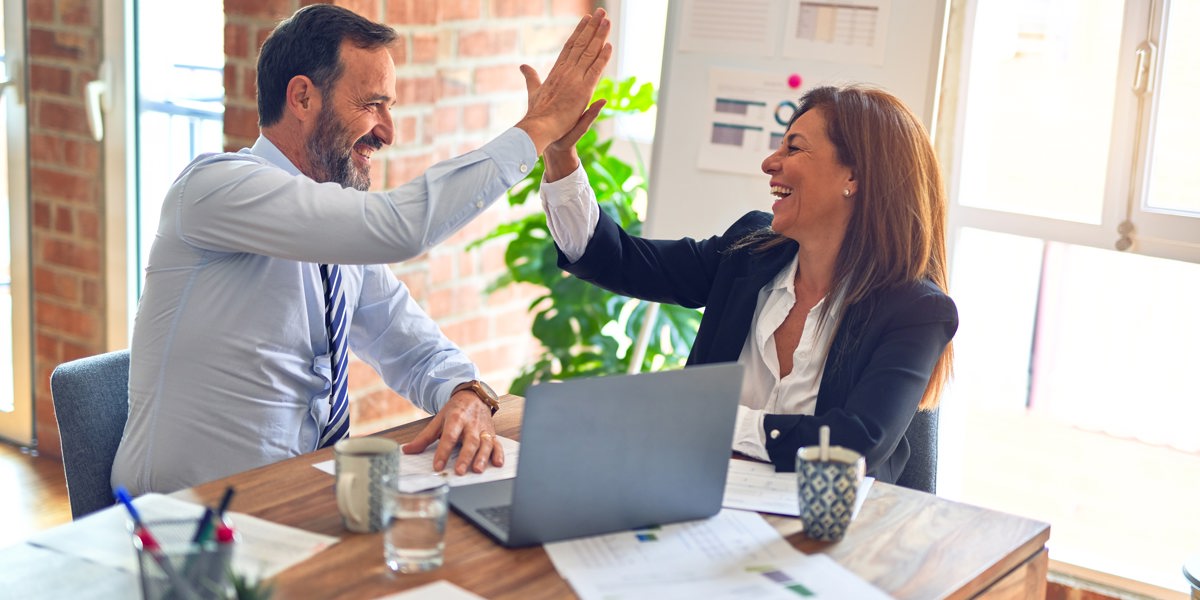 Catherine joined Outsourced Events as an Event Manager in January 2020. Over the past 18 months she has worked across the company supporting our clients on conferences, tradeshows, virtual events, and podcasts. Prior to working with us Cat had over 12 years' experience in world class venues and hotels. Her behind-the-scenes insight into how these suppliers work is a huge asset and will pay dividends as we move into the new hybrid era of events. You can read her Employee Spotlight here.
The global pandemic demonstrated more than ever the importance of building relationships with venues and suppliers.
Having a good relationship with the venue you are using is beneficial to both businesses for various reasons which can include preferential rates and terms, increased flexibility, a more personal service, widened business offerings, and reduced stress levels! Since starting my career in events, a philosophy that I have always held (and hopefully demonstrated!) is that all the key stakeholders in an event, whether that is the events agency, the venue or one of the many suppliers, is that we are all one team. Collaboratively we are one team with a shared aim to deliver a smoothly executed, memorable, and positive event for the client and their guests.
How can you build good relationships?
Get to know the hotel teams! If possible, meet the team face-to-face (or by video call), take an interest in them on a personal level and learn about their venue and business. This relationship will deliver benefits in the future.
As with any relationship, communication is key. Stay in regular contact making sure you pick up the phone! Written communication should be used when finalising terms or pricing, but it is near impossible to get to know someone personally over email. Be honest, transparent, and clear in your communications to avoid mistakes or mixed messaging.
Agree up front what information the venue needs from you, when they need it, and in what format. It is the nature of events that things constantly evolve right up to the minute that your event begins (and sometimes during!) however, do not underestimate the importance of delivering final numbers, menus, and rooming lists by the agreed deadline. Without this information by the requested deadline, it makes it very difficult for the venue to deliver a great level of service and this adds pressure for all parties. The venue can only deliver the correct food and set up the event space correctly on time if they have the adequate information to do so. Executing an event involves teams from various departments across the hotel, communication, and weeks of preplanning!
Communicating changes is vital to ensure that the event runs smoothly. Agreeing something as seemingly small as the method of updating the rooming list can make a world of difference to your hotel event executive (I will never forget attempting to spot the changes in a 500-person rooming list because my client neglected to share these with me in the agreed manner at 7pm on Friday night for a group arriving on Monday!)
Ultimately the venue is a business, they too have stakeholders to report to, their own set of suppliers and salaries to pay. As part of the contracting process, review the payment terms and if necessary, negotiate for a mutually agreed structure. By settling your invoices as agreed you will build trust and encourage your suppliers to want to work with you now and in the future.
Negotiating with venues and suppliers to get the best possible offer for clients is the nature of the job. If you have already built a great relationship, then hopefully this is easier.
Do your research – understand the costs and features available in the local area and comparable hotels.
You don't always have to cut costs. Think about negotiating added extras such as a complementary drinks reception, breakout rooms, VIP suites.
Are your dates flexible? A conference-led hotel will struggle to reduce costs for a mid- week booking where there is peak demand and is more likely to offer favourable costs on a Friday when the room might otherwise sit empty.
You will always benefit from attractive pricing during 'off peak' times of year.
Is this an annual, quarterly, or monthly event? Negotiating a multi-event contract is a great way to get better terms.
Finally, remember that as with all relationships this is two-sided – do not squeeze your supplier for every last penny! Believe me this will not help you in the long run. Working together, complementing each other's services, and supporting each other is of benefit to your client, your business and theirs!
If you would like to discuss anything mentioned in the article today, please get in touch.
Our Latest Knowledge & Insights