Knowledge & Insights
How Associations Capture the Student and Early Career Audience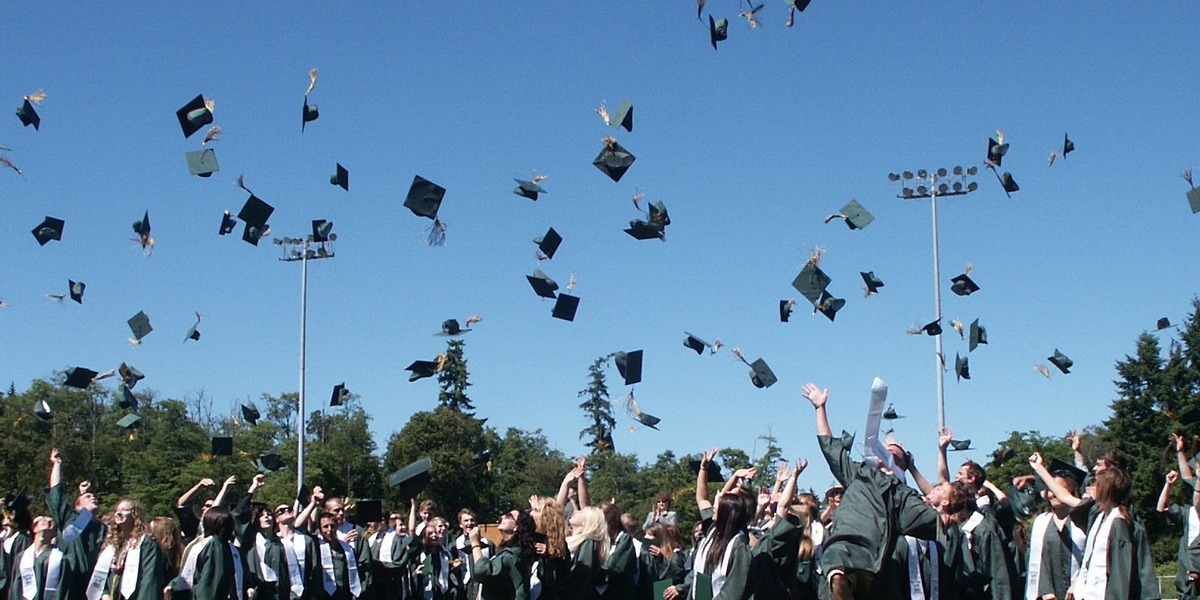 Every business or organisation is unique and no two will require exactly the same provisions.
Working in events (or in any client-related business for that matter), I believe it is of paramount importance that a full understanding of the inner workings and needs of the business or organisation are known in order to adapt to the uniqueness that comes with each client. Many of the associations we assist have a key focus on their student and early career memberships, and conferences and events are a great way to capture this audience. Consequently, when building an event to fulfil these needs and engage the target audience we must first delve deeper to discover what attracts these specific crowds helping us to adapt our event to cater to these requirements.
Why is the Student Population and Early Career Audience Important to an Association in the First Place?
We work with several organisations who have a great focus on the student and early career audience: including British Neuroscience Association (BNA), Royal College of Occupational Therapists (RCOT) and their specialist section Children Young People and Families (CYPF), and the Society for Education and Training (SET).
One reason for the importance of students to these associations is longevity. Students are the next generation, so why wouldn't you support them? They will be future professionals and members who will help to grow and expand your organisations for years to come. Furthermore, an association is a union of a group of individuals who come together to accomplish a purpose in their field.
The primary purpose is usually to share, to learn and to develop. To share research and best practices learned from individual experiences. To learn and achieve career development, furthering the industry by working together. Usually, this purpose will include some level of insight into the opportunities available within their field.
Some ways of accomplishing this aspect are the use of regions and sections, including sections particularly for children, young people, and students, which have a focus on schools and career development. Roles within the association are also created to encourage student participation early in their careers. These include student ambassadors who are a great connecting point for the association and the student base. They are successful in giving other students someone relatable and approachable in the association ensuring all their needs are being met.
Why are Associations Important to the Student Population and Early Career Audience?
Students and those starting their career benefit from these associations in several different ways:
Career development
Networking
New skills
Mentoring
Matching
Opening doors
Exposure to both academic research and practical industry work
The British Neuroscience Association (BNA) has more than 1,000 student members and is a great example of some of the benefits that associations can bring to students and those who want to develop their career. Enabling and engaging with the student/early career audience can be seen through:
Reduced registration cost and heavily reduced fees for BNA events
Opportunities to win prizes and funding including bursaries
Opening specific roles such as a committee member
Access to up-to-date research
Prospect of networking, the chance to meet with those successful from within the industry
Careers advice, ways to learn about career paths whether that be in academia or beyond
Similar benefits can be found within many associations.
How Can Events and Conferences Assist in the Above? And What Impact Did the Move to Virtual Have?
Events and conferences can be used to complement all these benefits. Conferences will be used as job recruitment opportunities, and poster presentations are a great way to introduce people to presenting. This is all about students getting their research noticed and published to help them to further their careers. Students can also be helpers at the event, which can create a much easier way of easing themselves into involvement.
One of the main questions we have had to look at during the past 18 months is how can we transition these benefits to the virtual space? Poster presentations are a great addition to live events and are usually the main attraction for many of the students and early career audiences. There are lots of things beyond posters which we have managed to expand on from within our virtual platforms – as well as successfully transitioning the use of posters from live to the virtual environment.
One platform we used for both RCOT and the BNA Festival was particularly efficient in allowing many features to help complement what has been discussed throughout this article. Poster presenters were able to upload a .pdf of their poster or a full video explaining their poster in depth, and a chat box function was available for any questions that those viewing may want to ask. Discussion groups, speed career dating and the career opportunities/job board were perfect for networking opportunities and mentoring. The career speed dating especially received a lot of positive feedback for its ability to help students learn about career paths and opportunities from those who may not normally be easily accessible. The AI matchmaking functionality within the platform allowed those with similar interests with you to connect easily also.
We are also currently using another platform for RCOT CYPF which has similar features, and we are looking to create a specific student hub to make content and features easily accessible for those students and early career audiences attending this year.
Looking into the Future…
We have found many creative ways to expand the student experience in the virtual event space. Due to the success, we may be looking at hybrid events for many of our associations in the years to come. So, the question arises: what will a hybrid format look like? How can we transition some of the great benefits we have created on the virtual space to live events and what should we keep to the virtual space? I'm excited to find out.
To find out more about how Outsourced Events can assist you with your events and conferences, please email us today.
Our Latest Knowledge & Insights