Knowledge & Insights
Everything you Ever Needed to Know about Becoming an Event Manager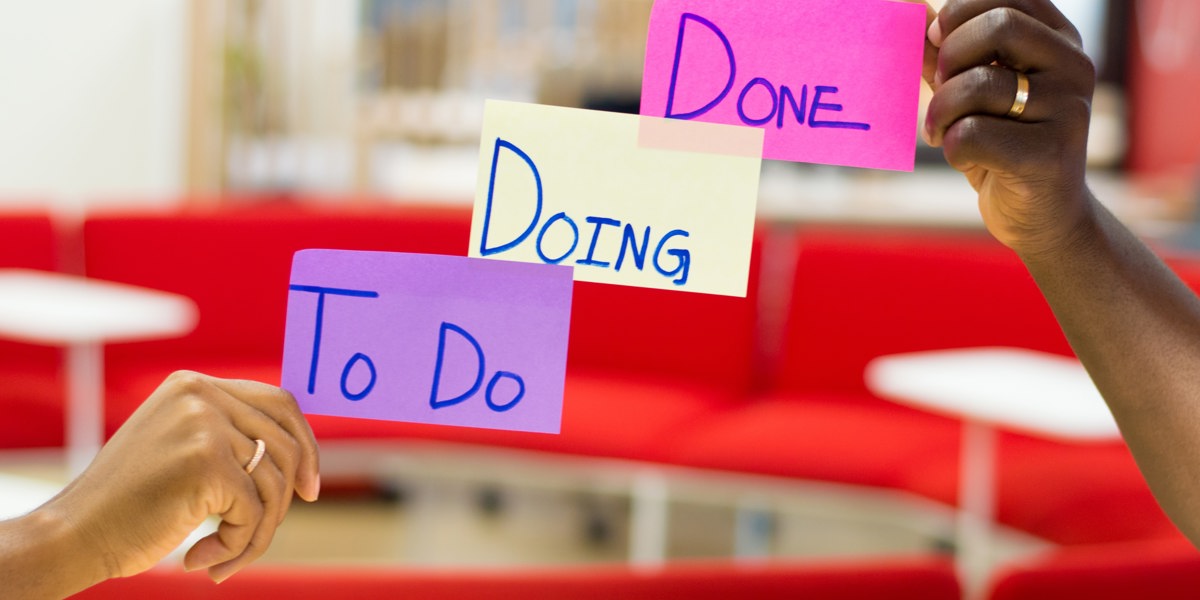 Routes into Events
You can start your career in the event management industry from a variety of backgrounds. Studying event management via a dedicated course or obtaining a specific university degree is a great way to get into the profession and land an event manager role straight out of university.
There are many different types of industries that you can focus on when searching for an event manager role based on your interests.
Some of these are:
Music and entertainment industry
Technology
Travel and tourism
Charity organisations and associations
Cultural events and public relations
The list is endless so do your research!
The right fit
You should also think about exploring how different organisations work. You might find that you prefer being an event manager at an agency versus an in-house event specialist, or vice-versa. Customer- or client-focused, single industry oriented or multiple subject matters, you need to find what works best for you!
On the other hand, if you are new to events you can also apply for an event executive job without any previous studies or experience.
Event manager skills
Using transferable skills from previous roles can be a good start and you can implement these to learn on the job. If you have the traits below in your skillset already, you're on the right path.
Organisational skills
Communications and people skills
Passion and energy
Being flexible, open to learning, and tackling challenges in a professional manner are vital assets to have on your journey to grow your skillset and get ready for the next step in becoming an event manager. Listening to senior colleagues, attending events, and watching it unfold behind the scenes will give invaluable insights and teach you techniques you can use to improve on your skills.
Progressing in your career
To reach the next stop on your journey to becoming an event manager, you will now need to focus on a wider range of skills and understand the more complex elements to an event. There is huge variety in how events are run, and the set of challenges you have to face. You might need to organise a conference in a different country, so you must understand the culture of the locals, time difference, logistics, and possible language barriers. Even the best event planner will face some last-minute changes or issues on the day of the event so problem-solving is key to make things happen in a timely fashion!
Even if the event is small and local to you, where you feel comfortable with the variables mentioned above, you will still have a variety of suppliers, team members, and staff to coordinate. Therefore you must be level-headed and excel in leadership and project management.
We are heading in a direction where technology is all around us so if you are also tech savvy, that's a great plus point!

If we were to break it down into its simplest form, when looking for Event Managers companies are looking for the following personality traits and skills:
Organisational skills
While you can learn techniques to improve your organisational skills, you're either born a good organiser or you're not. If you aren't very good at organising anything then maybe a career in event management isn't quite for you.
Project management skills
The ability to project manage means multi-tasking, prioritising, and understanding the importance of tracking budgets, people, and resources as well as excellent time management.
Communications skills
Event managers talk to a lot of people in the build up to an event, as well as on the day. As well as your own team, you will need to communicate with sponsors, vendors, event venue staff, caterers, hotel staff, transport companies, etc. The list is huge, and having good communication skills is therefore an absolute must. Being able to identify others' communication preferences is essential, in particular when dealing with the Director-level clients you will often work with.
Passion and energy
It really might seem like more of a trait than a skill, but passion and energy in abundance really is essential when it comes to event planning. You will be meeting a lot of people and doing a lot of miles and you need to remain on top of your game the whole time. Trust us when we say it's a lot harder than it looks sometimes!
Leadership skills
Events come together because of the efforts of teams of people. Being a strong leader is therefore essential when it comes to getting the most out of people and bring them all together to pull off a successful event.
Problem-solving skills
No two events are the same and each will throw up its own unique logistical, managerial, and technical challenges. Being able to tackle problems calmly and in a logical fashion is therefore a crucial asset for an event manager.
Tech savviness
Events are increasingly becoming dependent on new technology, including social media, event registration and badging systems, data management software etc. Being tech savvy is a real advantage when it comes to getting to grips with all this.
So, to summarise, whether it has been your childhood dream, or you have never thought of this as a path you would ever choose, you won't regret working as an event manager. And you certainly won't be bored!
Our Latest Knowledge & Insights