Knowledge & Insights
A Complete Guide to Event Registration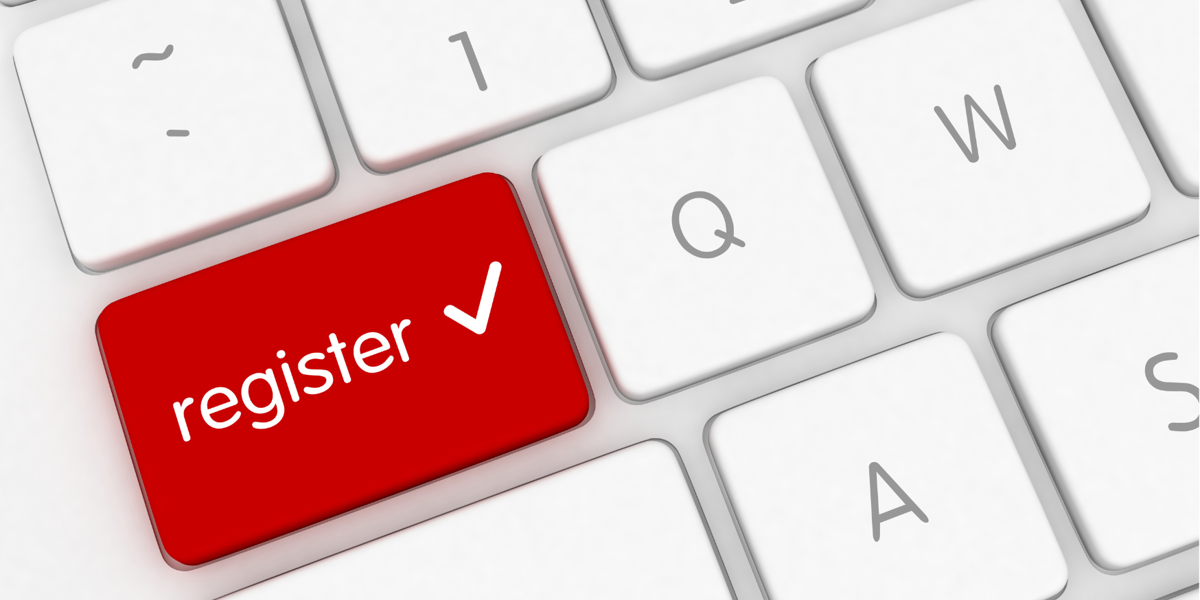 As technology moves forward, so does the event industry. Thanks to event registration software, you no longer have to print hundreds or thousands of paper invitations, mail them to attendees, and wait for them to respond. Online registration has effectively streamlined this process and is now standard practice, whether it's for a small seminar or huge international conference or trade show.
In this guide, I'm going to explore event registration and badging systems, from online registration and ticket purchasing through to onsite badging.
Choosing the Right Event Registration Software
On top of the convenience it brings, event registration software helps reduce your company's carbon footprint by taking the process online. You can also customise tickets and badges, which helps strengthen your branding, and your guests have the flexibility to register anytime, anywhere.
There are a lot of software solutions out there and the process of selecting the right one can be overwhelming. We've laid out these guidelines that you can follow:
What's your budget?
There are lots of solutions out there and the cost varies depending on which packages and add-ons you choose. Knowing your price point at the beginning will help you figure out which software is best for you.
Is it easy to use?
The point of automation is to make things more convenient. See if the software offers a free trial run. This way, you can test the platform before committing. To get a more objective perspective, you can also ask someone in your team who isn't too familiar with your process to test run the software and see how intuitive it is.
Does it integrate with your current system?
Even if the software has a multitude of features available, you need to make sure that these will work well with your overall event management process:
Does the platform integrate with your event website? Sending your potential attendees to a third-party site can negatively impact customer experience.
Will the platform work with your email marketing software? Make sure that attendees' registration info will sync with your email marketing software, so you can send personalised messages.
Will the platform link with various payment options? This also helps with invoicing, so they'll know how much they owe and the deadline for payment.
Can you link it with attendees' social media accounts? This will help get the word out about your event.
Is it convenient for attendees?
Remember: the more convenient it is for attendees, the better. This includes the available types of payments that the platform accepts and how secure these are. It's also advisable to pick software that allows for group registration. This is a win-win feature: your attendees will find it more convenient (thereby, boosting the all-important first impression), and will help you quickly fill your event registration slots.
Can you use it for all your events?
Longevity is a vital part of choosing event registration software. You wouldn't want to jump from one platform to another every time you organise an event, as this can be expensive and confusing.
Different events call for different needs, so pick a system that's scalable. This way, you'll have access to cross-event data that will help you assess which parts worked and which didn't.
It's also advisable that you choose software with a pay-per-admin fee as opposed to annual contracts. This will give you the flexibility to test the software and see if it's a good fit. If you didn't like the performance, you can simply stop using the software. You also won't have to pay for the entire annual cost, if you only organise events for, say, six months in a year.
Does it give you the right data?
Think about the kind of data you want to have after each event. Do you want surveys and event feedback? Would you like to see real-time reports on your attendees?
If a software has limited reporting options, you won't be able to assess each event's performance and find out if it achieved your goals. With good reporting options, it can give you the numbers you need to improve your future events.
Streamlining Your Event Registration Process
Think of your event registration process as your store front. This is often the first customer touchpoint with you, so you need to make a good impression.
Plan ahead
There are a number of details you should iron out before starting the event registration process. These include:
Any fees for attending (e.g., registration, early discounts, late fees).
The merchandise (if any) that will be available.
Food and drink choices (take into account if there would be any preference from your guests).
Do attendees need to simply RSVP, or do they need to provide more specific information (e.g., company, reason for attending).
Can attendees bring guests and if yes, how many?
The registration deadline.
The capacity limit of your chosen venue.
The number of slots available for registrants.
Finally, if you're planning a huge event, you need to figure out how much lead time you have from the launch of registration to the main event itself. For instance, a week-long conference that requires travel by attendees from across the world would require at least a couple of months of lead time.
Minimise friction during the event registration process
Event registration forms should be as simple as possible without missing any pertinent information. You can do this by:
Using auto-fills on registration forms, so attendees can easily choose their options.
Adding a completion bar or a graphic to let registrants know where they are in the process. This will show how far they have come and how much is left to finish the registration. For example, you can use a bar that fills every step of the way until they get to 100% completion.
Adding metrics on the registration form that will help you figure out which of your marketing efforts paid off (e.g., did they find out about the event via social media or your print ads?).
Including all vital information about the event (e.g., date, time, location, map, parking, accommodation).
Stay on brand
Event registration websites and forms should still keep with your brand's tone, voice, and personality. Use the same colour scheme down to the logo and fonts. This creates continuity, reinforces brand recognition, and gives a professional look.
Market your event
Event marketing is a powerful tool in making sure you reach your target market. You can:
Create a series of content that builds up to the event itself (e.g., speaker interviews).
Promote it on social media and track posts' performance.
Let people know who the speakers are, as well as any VIP attendees.
Strategise your email campaigns in a way that sends several messages to your subscribers over a period of time to gently nudge them into registering.
Segment your email campaigns to better personalise your messages.
Offer more payment options
Online payment is essential, so make sure you can accept a range: debit and credit cards, PayPal, Google Pay, Amazon Pay, Apple Pay. You could also think about including early bird discounts to entice early sign-ups to get the ball rolling.
For offline payments, you will need have a number of banks available for deposit. Finally, clear refund and cancellation rules are a must.
Running a Successful Onsite Badging and Event Registration Process 
If you've managed events before, then you know that there are a lot of moving parts on the day itself. This begins with onsite registration and badging - making sure that queues aren't slow and delegates are happy and get their badges and event packs promptly so they can enter the event.
To make your next event a lot less stressful on both sides of the registration desk, you should consider the following:
Design an effective badge
Badges invite people to network, add a more professional vibe to the event, and helps your branding.
Lanyards. Use a reliable and adjustable lanyard, which can make names easily readable. Also, pick one that doesn't swivel around or ruin your guests' clothes.
Material. If your event lasts for several days, your badges should too, so pick the right material. Make sure that any bar/QR codes can still be scanned through the sleeves.
Fonts. Your fonts should strike the balance between readable (so your guests won't squint) and accommodating to long names. This goes for colour, size, and style.
Information. Make sure your badge has all the detail you need. One option is to print an A6-sized badge with information about sessions and/or venue on the back. This acts as a back-up for any online information and negates the need for printing a massive guide, which can be bulky for attendees to carry round. It's a good compromise.
Dimensions. Considering all the details you need included, make sure that the badge size can accommodate them without being too large or too small.
Branding. Have enough space to boost your brand on the badges, as this will help keep your name top of mind among your attendees.
Have the right event registration desk
The registration area at the actual event is often an afterthought, but this is actually a crucial touchpoint. This is where you get the chance to make a great first real-world impression, so make sure that this area can handle all the foot traffic as smoothly as possible. Some things to bear in mind:
Have clear signage to help direct attendees to the right spot.
If you have a lot of guests, split your desk alphabetically. If you're using a print-on-demand event badging system then this won't be necessary as the badge is printed on demand when attendees turn up and give their name. This can be used for walk-in guests and pre-registered delegates.
Have a separate area for inquiries and VIPs, so they won't slow down the queue.
In cases of unexpected guests (those who aren't on the list), agree on an entry policy before the day itself, so you'll know how to handle them.
Have a ledge at the front of the desk that's a bit higher so guests can put their things down while registering.
Decide whether your staff should be standing or sitting, and have a desk that will be at an adequate height.
Cover all loose cables, especially where people will be walking to avoid accidents.
If possible, have holes in the desk where cables can run through to tidy up the space.
Event registration is often overlooked as a mere functional tickbox when planning a corporate event but it is in fact one of the most important elements. Getting people registered online without a hitch and then badged up and into your event, is a crucial part of their overall experience. Any problems will likely damage that experience. At worse it could overshadow what is an otherwise well-organised and amazing event.
At Outsourced Events, we have our own in-house event registration service, which takes advantage of our proprietary event registration software, designed by our in-house event professionals. This is an end-to-end service that handles online registration, onsite badging, and attendee registration. We'll even staff your front desk for you to make sure all your attendees are quickly and efficiently registered, badged up and ready to experience your event.
Get in touch to discuss managing your next event, from registration through to marketing, logistics, and lead generation: email us today or call us at +44 (0)330 460 6007.
Our Latest Knowledge & Insights