Knowledge & Insights
Attracting New Talent: What Jobhunters are Looking For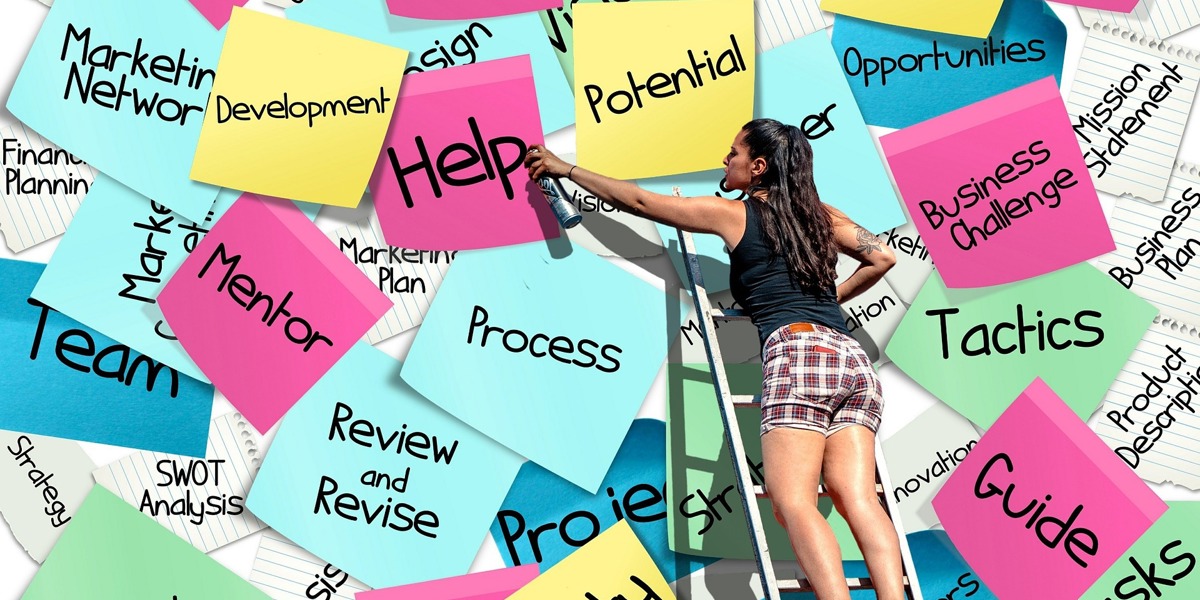 "Job vacancies are now above pre-pandemic levels and were at their highest level in September-November 2021 since comparable records began in 2001."
Source: Coronavirus: Impact on the labour market, By Andrew Powell, Brigid Francis-Devine, House of Commons Library
We often read articles on "how to impress a recruiter", "what employers are looking for in a candidate" and "top skills employers are looking for in 2022". Today, we wanted to switch perspectives and better understand what companies can do to attract and retain the right candidate. In a highly saturated job market, we should be listening to those who are looking for jobs.
Potential employees have the opportunity to work for a company that aligns with their own principles and priorities, and if employees believe that a company no longer works for them, they have the confidence that the right job, right company in a healthy environment is out there.
"A record number of employees are quitting or thinking about doing so. Organizations that take the time to learn why—and act thoughtfully—will have an edge in attracting and retaining talent. It's not just about attracting the correct talent, it is also about how you retain those new team members."
Source: 'Great Attrition' or 'Great Attraction'? The choice is yours 
We interviewed some of the newest members of our team to help get the best understanding of what job hunting looks like in the current market and how to create a positive onboarding process.
Meet Our New Talent
Emily and Emma both joined the Outsourced family in November 2021 as Event Executives and Gemma joined as an administrator in January 2022. Emily, a recent graduate, had been working in-person at an office throughout the pandemic. Prior to joining Outsourced Events, Emma was self-employed and worked from home. During the pandemic Gemma was working from home for an event venue agency company.
Keep an eye on our socials to see them appear!
The Interview
When you were looking for a job, what was important for you?
Emma: For me it was important to find a position that enabled me to work remotely whilst also providing opportunities to work as part of a team. I wanted to work for a company that shared my values and fostered a positive company culture. I searched for evidence that the company retained staff, provided opportunities for growth and that the team enjoyed working there.
Knowing you would be working remotely, did this change your priorities?
Gemma: In my previous role, I was working from home. I was used to that, but I was specifically looking for a team that I could join and have a lot of contact with. One thing that I've found really, really good at Outsourced Events is, we do have regular meetings, and we are meeting face-to-face on a monthly basis. So, it was really important just to have that communication and and see faces as well, not just people at the end of an email or phone call.
Emily: I wasn't actively looking for a new job, but then I knew I wanted a change. I never really thought that I would be working from home because I was accustomed to office work. So, remote working wasn't something that stood out nor did it put me off applying.
I agree with Gemma, the level of contact that the team have with each other, has made it so much easier to adapt. It's made it a much more positive experience; helping with the change from working in an office to working remotely, because that can be quite a difficult transition.
Do you feel that the way you've been communicated with since joining has enabled you to feel a part of the team and a part of the culture?
Emma: It was important for me when I was taking the role because I had been working from home and I'd been working for myself. It was vital to have that colleague connection. I have definitely found that since joining Outsourced Events, as Gemma said, we do have regular contact, we do ensure that we're all ok; even if it's just at the end of a Teams chat, that you can pop in and speak to somebody if you need to. This all, really has helped me to feel part of the team and to foster that company culture, where you feel you are actually a part of it, and you're not just out on your own, alone. That you are working as part of a team. All of this has been key to help me to feel more comfortable.
Emily: I think that with the level of support from the rest of the team, you do feel like you can almost turn to anyone, it's not just necessarily your line manager or, someone else in your immediate team, it's literally anyone within the wider team because everyone's got such a broad knowledge. So, you kind of want to feed off that as well. You don't feel as though you shouldn't be speaking to others because they're not in your immediate team, everyone's just so involved in every aspect of the business. The communication is really good.
Was there anything that we did as a company to stand out from other roles you were applying to?
Emily: I applied for the job through LinkedIn. I hadn't had an immediate response, but I actually then got a message from Farah saying that Sue was on annual leave and that my application is in process, and someone has seen my application. That was just the sort of reassurance of "just to let you know, we have acknowledged the fact you've applied, and someone will be in touch with some feedback", I needed, and the applications didn't just get sort of thrown in the bin, if that makes sense. I didn't feel like just another number.
Emma: I did some research into the company and looking through the website before I accepted an interview, I could just see that there was a real strong ethos of diversity and inclusion within the company. That was really important to me, to be able to work for a company that aligned with my own morals and beliefs. So that was quite key. You can see clearly on the team blog, the travel opportunities, that was important. So that drew me in.
Emma was recently interviewed for our series, 'Taken with the Team: Onsite with Emma'
Gemma: I think the enthusiasm and passion stood out for me. Just having conversations with people, whether it be via message, or on the telephone, everyone is just so enthusiastic about what we do as a company, and also enthusiastic about getting to know me, which is lovely, because it makes you feel part of the team before you've even started.
I was also given the opportunity to speak to Emma, who was new at the time, prior to me accepting the job, so I could ask... How is it working for OE? Would you recommend I joined?  Even though I already knew that I would join OE been at that stage, it was a really nice, added extra to make me feel more comfortable about joining the team.
How did you find the virtual induction process, did you find you're still trying to get your footing or that it took you a bit longer than normal?
Emily: I'm not the most confident of people when joining a new team. And it was just about me finding the confidence to speak out if I did need the help. Knowing that there are people are there to help you and they're not going to criticise you for it or see it like a sign of weakness or whatever, made the difference, everyone is so supportive.
Did you find that the company was helpful, were there any standouts on how we have helped with the challenges you've experienced?
Gemma: Like I said, even from interview stage, the enthusiasm, just for everything...for our clients, for us as a team, for making people feel welcome and special. I just think that's been brilliant. And just messaging somebody, regardless of how busy they are, they are always polite and friendly and helpful. So that's stand out for me. Definitely.
Emily: Yes, I agree. Everyone's so passionate about the work that we do, which is reflected in how we work with each other. If anyone sees you're struggling a little bit, they're always there to give you a little bit of guidance. You get the feedback that you really need and validate what you do. I really value feedback on my work, because obviously I want it to be right. So, the level of detail that especially my line manager provides when feeding back, is really useful. I have let her know that, obviously I want to make sure that if it's not quite right first time, that it's going to be the next. Also, the team, everyone wants to be involved and help, in a good way.
Emma: I just love everybody's enthusiasm and passion for their work. It's really positive company to work for. Even though it is a demanding and sometimes stressful job I think everybody does strive to lead with that positive attitude, which really does make a difference. So, the ethos, I think of the of the company stands out.
Do you think that starting at the same time as others has helped you transition when joining the company?
Emily: Yes, it meant you didn't feel as alone, you didn't feel like you're the only new person and that all the spotlight was on you. You had something in common with someone else, it made it a little bit easier to get to know them as well, because you're not alone. And you might be having the same challenges as the other new starters. You can speak to each other about challenges, without feeling like you're the only person that's finding it difficult.
Emma: Yes, having some of those first induction meetings together with somebody else, means you're not the only person going through that. Knowing that you've got a partner in your induction process, that was a good feeling.
Gemma: It was nice for me as well, because, as I say, Emma and Emily both joined shortly before me, but I was able to have conversations with Emma, prior to me joining and then also knowing that they were there and had experienced what I was going through just prior to me, meant I could call them up and go "How do I do this?" "Or how are you feeling?" "Or like, is this normal?".
In Summary
It is evident that the power lies with (potential) employees and more than ever, people are looking for an environment that they genuinely enjoy working within. The transformation of the office to a virtual or hybrid offering has highlighted how important it is to create a positive team environment with structure and strong lines of communication.
Top Tips for Attracting and Retaining New Talent
Demonstrating how passionate your employees are about the industry you operate within.
Offering an environment that gives back to staff and can help them develop professionally.
Increasing the level of contact to make up for the lack of day-to-day communication in the office, both in terms of structured team communication as well as casual socialising, especially when working remotely or in a hybrid environment.
Creating an inclusive environment, through colleague connection, team morale and by uniting the team even when we are not together.
It isn't all about new talent and those you are trying to attract; you need to retain your talent and create a positive atmosphere that will help grow the business and in turn attract new talent.
Continued communication during the application process is key to making the candidate not just feel like another number or name in the inbox.
Having an active, representative and positive social media (or online) presence to showcase the team, culture and behind the scenes.
Presenting a strong company ethos and brand to all prospective employees through the various brand affiliated platforms.
Giving interviewees the opportunity to speak with recent new starters or current staff.
Our Latest Knowledge & Insights