Knowledge & Insights
Adaptation: Making the Hybrid Format Work for You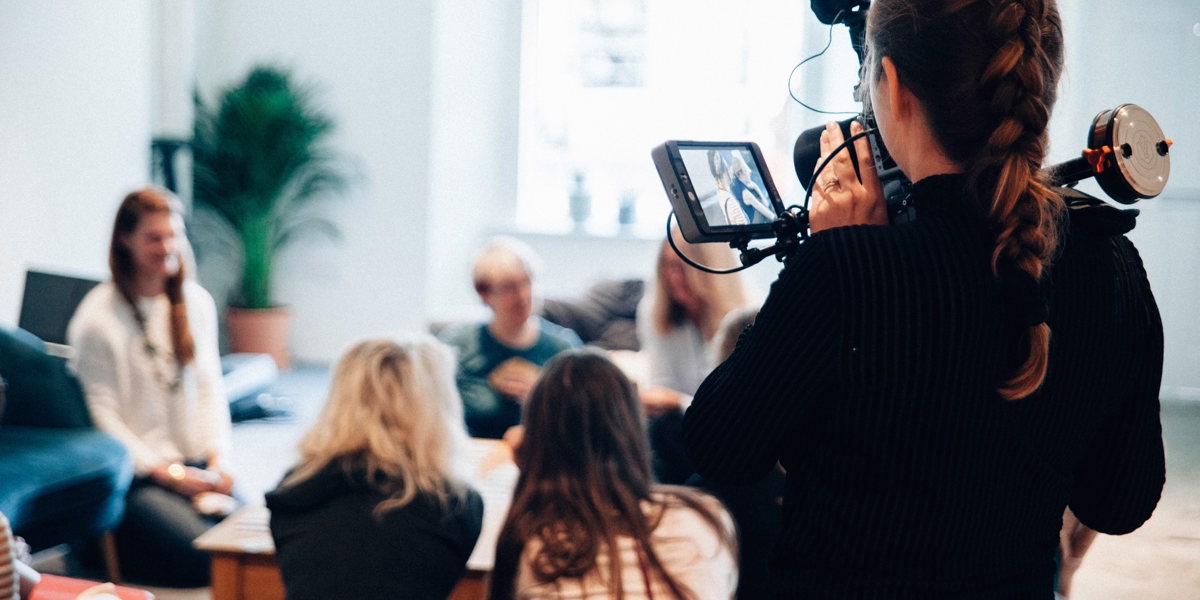 One of the lasting effects of the pandemic has been the ubiquitous use of the word "hybrid" – hybrid cars, hybrid contracts, hybrid working and, of course, hybrid events. We have written previously about hybrid events and the importance of choosing the right format for the right event, but when and how to use the hybrid format is still a complex issue for many organisations.
What is a Hybrid Event?
Defining what is hybrid event is not straightforward because it's not a simple, clear-cut format. Everybody knows and understands what is involved with an in-person event or a virtual event. But what exactly is a hybrid event?
I think most people would understand that it's a mix of in-person and virtual elements, but how much, and which elements? As the light at the end of the Covid tunnel started to get closer and clients dared to talk about a return to "normal" events, we were increasingly told that they wanted a "hybrid event". However, it soon became clear that one size does not fit all. Adapability is key.
The allure of the hybrid event is clear, as initially it appears to solve the challenge of giving access to an event to everybody regardless of their location, willingness to meet face-to-face, mobility issues, budget constraints, time issues etc. However, designing an event that gives virtual and in-person delegates the same level of experience and opportunities can be difficult and costly.
Hybrid events and ROI
Setting the budget will inform everything else. We recently went through the exercise of pricing up a client's event as a fully hybrid event with every single session also being streamed live. The quote was prepared by a supplier that we work with on a regular basis who is very reasonably priced, and who is already familiar with this particular event. The preliminary quote came in at four times the in-person-only costs!
In my role as Director of Associations I have had many conversations over the last few months with both long-standing and new clients about how best to navigate the requirements and constraints of the Association, the needs of the members and the understandable concerns of the fraught Finance Director.
One way of calculating ROI and cost-effectiveness is to understand who is participating in the digital-only elements and weighing that against the cost and resources spent. 
For me, the solution is not to look at the individual events, but rather to look at your annual event programme as a whole
Some events will clearly be prime candidates for the virtual format, such as technical and knowledge sharing meetings. Some will lend themselves more to a face-to-face format: networking and mentoring sessions, for example. Other events, usually an annual or biennial conference, need to be reviewed more carefully to understand the drivers behind the event as a whole and each individual element.
Interestingly our discussions with Associations about adapting to hybrid events have often resulted in an in-depth review of their events in their existing format, which is never a bad thing. Solutions currently range from events remaining in the fully virtual format, reverting to in-person only, as well as numerous variations on the hybrid format.
In my experience, many Associations have in practice been running hybrid events for years, but have never used the term "hybrid". Many of their events will have included a keynote session which may have been streamed or made available online, or maybe a speaker has appeared via Skype etc. Sometimes it can be a case of not needing to reinvent the wheel!
Hybrid Event Case Study
The British Maternal Foetal Medicine Society (BMFMS) is a professional organisation consisting of healthcare professionals who specialise in the diagnosis, treatment, and management of complex medical conditions during pregnancy. They aim to improve the health outcomes for mothers and their unborn babies through education, research, and collaboration.
We recently helped the BMFMS relaunch its Annual Conference with a highly successful hybrid event held across two days at Millennium Point in Birmingham.
The results were:
Highest attendance in the event's history
Significantly increased number of sponsors
Excellent feedback from attendees
To read more about the event, head over to the full BMFMS Case Study.
It is also important to remember that you can never please all of the people all of the time. There will always be push back about such decisions and, invariably, the negative reactions are much louder than the positive. However, to be able to demonstrate that there has been an in-depth review of the event and its main purpose, together with being able to offer a range of events in different formats across the year is aiming to satisfy a range of different requirements.
If you're struggling with identifying the best format for your event, or agreeing how hybrid an event should be organised, do reach out to us. We will be more than happy to discuss the options with you. Email us or call on +44 (0)330 460 6007.
Our Latest Knowledge & Insights