Knowledge & Insights
One Year On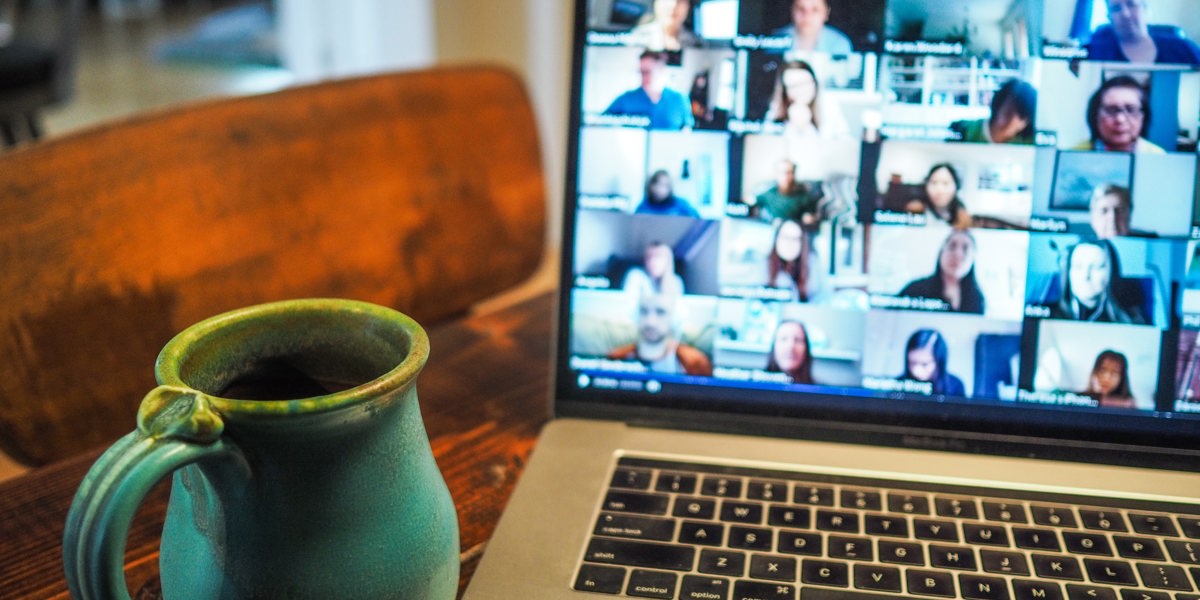 This month marked one year since the Outsourced Events team were last sat all together in our office at the Barley Mow Centre in Chiswick. It is funny to think back, when Alex and Denise sat us all down at the high table and told us that (for a time) we would be working from home with a handful 'manning the fort' at the office. We all went home thinking that it would be a short three or four weeks at home but here I am sitting at the same desk in my bedroom one year later. How wrong we were.
If I were to summarise what has happened since March 2020, I would say that we have evolved. Like many in our industry we had to adapt to a world without in-person events and virtual event offerings were accelerated. In my article I will look at our evolution in four main areas:
Service offerings
Event technologies
The Outsourced Events team
The lasting impact of COVID-19
Service Offering
As the events industry went online we had to answer two core questions:
How would we translate our services online?
How would we diversify and improve virtual offerings?
Solving the first question was relatively simple: we had some virtual event experience and we already had suppliers that we knew had virtual event platforms.
In March of 2020 we quickly realised that in order to survive we would have to utilise our existing skills, knowledge, and experience to innovate. Over the past year we have kept our ear to the ground and found new ways to fill the funnel left by cancelled in-person events. Establishing new service offerings with the creation of Outsourced Engagement we have been able to drive wide engagement from customers and memberships as seen in Lauren's article. Small Event. Big Impact.
With the help of our internal team as well as client and supplier relationships, I would argue that as a company we have not only survived, but thrived.
Event Technologies
In this day and age, it seems that there is an endless conveyor belt of new technology in whichever market you operate within. Over the past 12 months we have seen a boom in investment in companies that offer WFH solutions and offer online socialising alongside an increase in the number of virtual event platforms.
To keep on top of individual platform updates, new platforms, and new market technology we set up a Digital Taskforce. The team met to discuss the new tech and see if we could integrate it into any of our solutions. Within the Digital team we also have 'Tech Gurus' who take ownership of knowing a particular event platform like the back of their hand. All details were then collated into a matrix, giving us the ability to quickly compare the platforms like-for-like.
It is clear that over the past year we have seen technology pushed and its development accelerated, this will not stop (nor will virtual events) after the pandemic is under control. To read more on what we can expect to see this year you can read my trendspotting article, Reviewed: Reuters, Roadmaps and Reports.
The Outsourced Events Team
Prior to the pandemic we had two remote workers: Sponsorship Manager, Debbie and E-comms Manager, Jenny. One of the hardest things that many people have struggled with throughout the pandemic has been the limits to socialising that we have seen. In the UK we are currently towards the latter end of the third lockdown, but at Outsourced Events we have done our best to not let that get us down. With companywide calls three times a week to kick-off our days and hosting fun internal activities we have carried our company culture of fun teamworking home with us.
We have also created a Wellbeing team that focuses on the team's wellbeing and mental health through our four pillars. The four pillars serve as a foundation for activities, groups and top tips/advice:
Physical
Food
Friends
Philanthropy
Unlike many in the MICE sector we are happy to say that we have managed to keep a majority of our staff and have recently welcomed a new member of the team onboard (Amy Smith).
The Lasting Impact of COVID
The truth is, that no one knows, and we will not know the full extent of COVID-19's impact for a while. What we can identify is that:
The way we work has been completely changed
People are craving in-person contact more than ever
Virtual events are here to stay
Creativity and ingenuity is the key to problem solving
What changes have you or your company gone through over the past year?
Outsourced Events' last day in the office was Friday March 13th 2020, our first day working from home was Monday March 16th 2020.
If you are interested in anything that was discussed in this article or would like to find out more about any of our services, please get in touch today.
Our Latest Knowledge & Insights