Knowledge & Insights
Choosing Your Event Format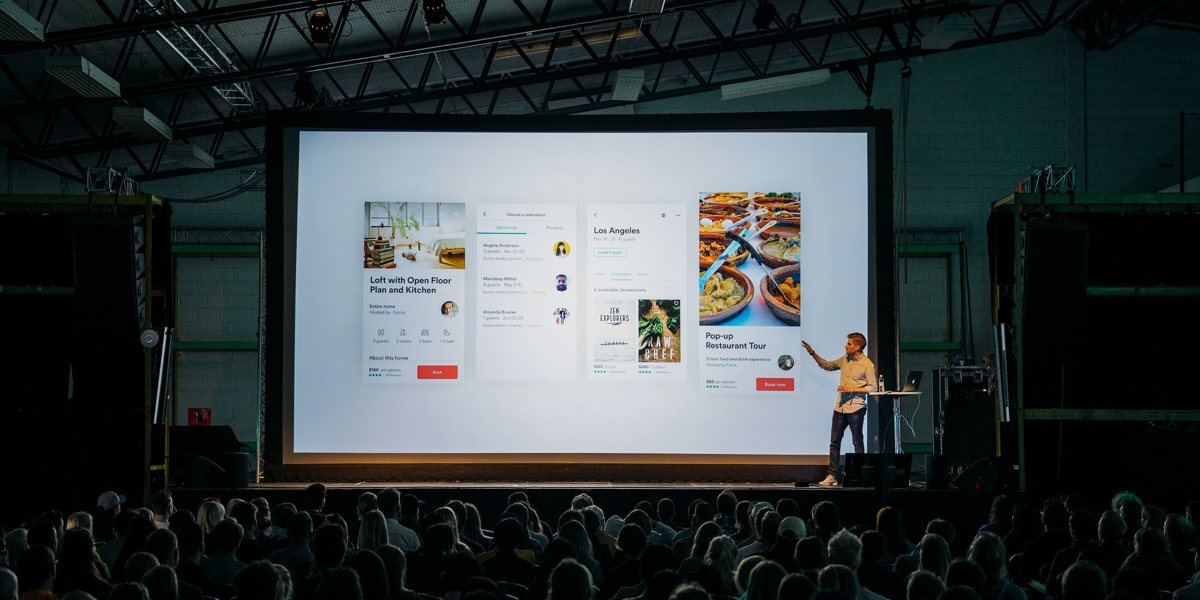 Event Formats: Digital, Hybrid, and Live/In-person
Choosing your event format was not such a complicated process 18 months ago but now there's a wide choice and a lot to consider. Virtual events were few and far between. There were only a few occasions when having a video conference was better than meeting with people face to face. Since Covid-19 arrived, face-to-face events have been on pause and virtual alternatives have taken the spotlight. But what happens now? Face-to-face events are reappearing, virtual events are still popular and new hybrid options are being increasingly used.
So, what's right for you?
There's no easy answer. Every event is different and therefore there is no one size that fits all. We work closely with our clients on a brief-by-brief basis to offer the best tailored solution to meeting the event's targets.
There are several key considerations we take into account early on:
Aim or purpose of the event
Event content
Number of participants
Location of participants
Budget
The important questions
Once these have been carefully considered it's worth sitting back and thinking about the delegate journey and how it would vary through each event type. If you opt to go hybrid, would you get the expected numbers coming to the face-to-face element of the event, or will everyone choose the virtual option as it means less time out of their busy lives? Do you need to put an incentive in place, or is attendance mandatory? Creating a conversation with potential delegates through a survey or focus group to discover what they're looking to gain from the event can also aid your final decision.
For those attending face-to-face, what safety procedures are in place and what do they have to gain from being in-person? You don't want anyone to leave wishing they'd stayed and home and just joined virtually!
And for the virtual attendees: what might they miss out on, and what will they still get? It's so important to be clear on this from early on in planning a hybrid event so that attendees can decide if coming in person or simply logging on is right for them and their goals for the event.
So, what could a hybrid event actually look like? Just how face-to-face events can change significantly depending on their venue, the number of guests and agenda, virtual and hybrid events can take on many different forms. Hybrid could simply mean having all talks/sessions available to view later. Or it could mean you stream sessions live and virtual attendees can contribute and engage in real time by submitting questions or engaging in event chat boxes.
With hybrid (and virtual) events there's more to just consider than the talks themselves. What networking opportunities will there be for those joining from home, will they still be able to connect with exhibitors and view posters or products?
Now you've considered the different formats and options it's time to set your event goals, decide on your budget and consider the content you wish to include. Now you can begin to move forward and look more closely at what format (or variation thereof) will work for you and your event. Why not give us a call or drop us a line to begin working on your perfect event solution.
Important Considerations
Aim of the event
Considering the aim of the event can have a real impact on the structure and format. If the event is being hosted purely to educate a team or share industry knowledge then the virtual environment holds a lot of perks. Sessions can be placed on demand allowing attendees to access sessions at their leisure and gain the most from your event. They can also choose the time and place in which they engage in the event. This may mean first thing in the morning for the early birds, or in the quiet of their child's afternoon nap.
However, if the aim is to offer some entertainment and reward employees/clients this may be harder to do virtually. There are certainly virtual activities and great at-home gifts, but engagement may be lower. Would it be more beneficial to be face-to-face and offer the delegates a truly memorable experience?
Event content
If your event is one or two speaker-led sessions the best format may be to stay virtual. Opting for virtual will save money on travel, catering and prevent the delegates from having to take too much travel time out of their day. You can also run inclusive Q&A sessions online.
But, if you want to feature lots of networking, an awards ceremony, or some live entertainment it is worth considering how this would come across in the hybrid or virtual environment. The biggest feedback we've had from virtual events is that networking isn't the same over a screen as it is over a glass of wine!
Number of participants
Could holding your event virtually or hybrid allow for more people to attend? This certainly seems to be the case at the moment with travel globally still an ever-changing minefield. However, this could have always been the case, holding a virtual event (or with virtual elements) opens it up to attendees who may have been unable to afford to travel, those who can't due to other commitments and those who may find physical events hard to access.
Location of participants
If all your participants are in one location it may not be difficult to get them together, however for a wider or global audience virtual and hybrid events may be preferred. Saving on air travel and reducing the need for visas, passports and recovery time from jet lag!
It might also be worth considering the potential for a hybrid event in some situations. Could all the UK delegates, for example, gather in the London office and watch the same stream as the US employees who have gathered in their offices? This could allow for networking regionally and more constructive break out sessions than if everyone was completely virtual.
At the moment, the ever-changing travel restrictions can affect the cost of travel (extra tests, isolation hotels) as well as the time and stress involved for those travelling. Although confidence is building and more people are travelling both for business and pleasure, it's definitely still something to bear in mind when inviting attendees to your event.
Budget
The final consideration is what you'd like to spend on the event, and what is worth the most to you. Whether it's a venue for everyone to gather in, the technology to record and stream so you can be in person and online, or software to ensure the smoothest virtual experience, events cost money. Fixing a budget and ensuring you know exactly what you want to achieve from it are the best ways to ensure you select the best possible format for your event.
If you want to find out more about the various event formats and what to consider when planning your event you can read our other thought-leadership and blog resources, including:
The Great Hybrid Debate
Hybrid Events – A brief introduction to the Pros and Cons
Get in touch
If you'd like to discuss anything mentioned in this article and see how the Outsourced Events team can assist you, please do email us today. 
Our Latest Knowledge & Insights