Knowledge & Insights
Andrea Montes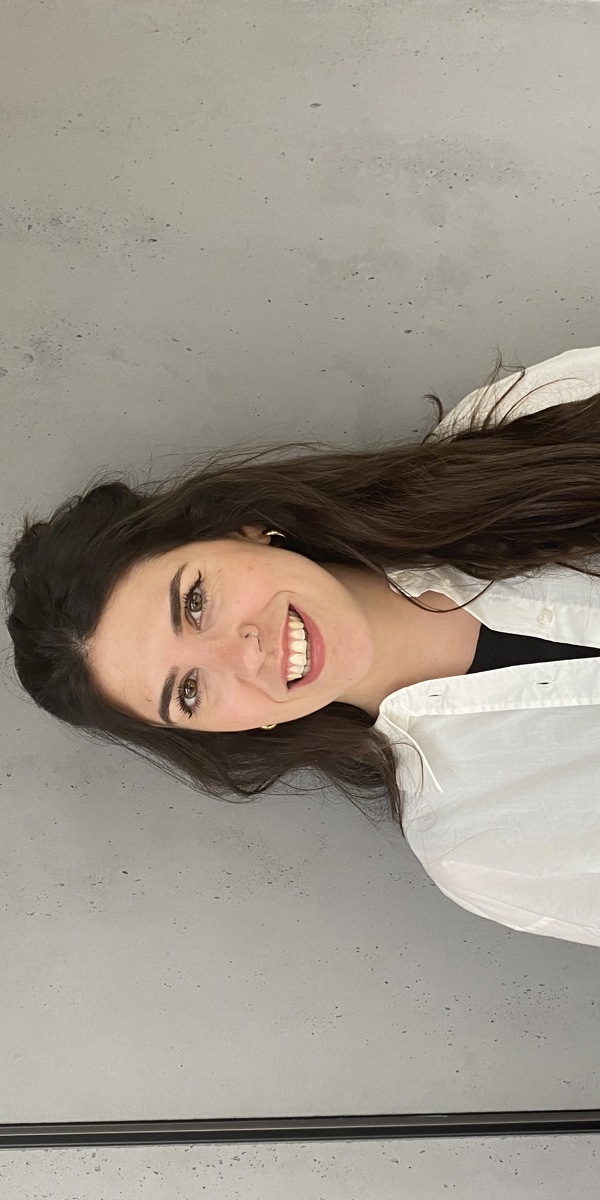 What is your job title?
Event Manager.
How long have you worked at Outsourced Events?
One year, two months.
What is one thing you cannot live without?
Quiet 'me' time.
Where is the best place you have travelled to and why?
Island hopping in Croatia. I could see myself retiring there.
If you could learn to do anything what would it be?
If being human wasn't a limitation, I would like to be able to fly!
When you have 30 minutes of free time, how do you pass the time?
Enjoying a good book, a good record, going for a walk, or just spending some quality time with my two cats.
What is your favourite thing about working at Outsourced Events?
The people. How everyone is always able to have a laugh and good time while working hard.
If you could invite four people to dinner (living or dead) who would you invite and why?
Simone de Beauvoir. I would like to hear her analysis on modern feminism.
What was your childhood ambition?
I had too many! 
What is your most memorable day at Outsourced Events?
There are a few to pick from but I recently enjoyed working on an event in Italy. Both the set up and event day were fantastic, and I appreciate when I can work with other team members that I never get to spend time with.
If you could do any job, regardless of skills and training, what would it be?
I would be a Music Supervisor.
What are the top three items on your bucket list?
They're too mundane to even mention. 
What would people never guess you do in your role?
I would say that most of it! It seems that Events Management as a concept is still a mystery for people outside the MICE industry. Many people are oblivious to the work and preparation that goes behind every single detail. 
If you could witness any historical event, what would you want to see?
Probably not so much of a historical event, but I would love to have a time machine and be able to see Sam Cooke live at the Harlem Square in 1963.
About Us
Outsourced Events is powered by amazing people. To find out more about the Outsourced family, please visit our Who We Are page.
Our Latest Knowledge & Insights