Case Studies & Testimonials
Royal College of Occupational Therapists (RCOT)
Outsourced Events has been aiding RCOT's Annual Conference since 2015. Despite the challenges, in 2020, they successfully transitioned the event to a virtual format and have continued with this approach ever since.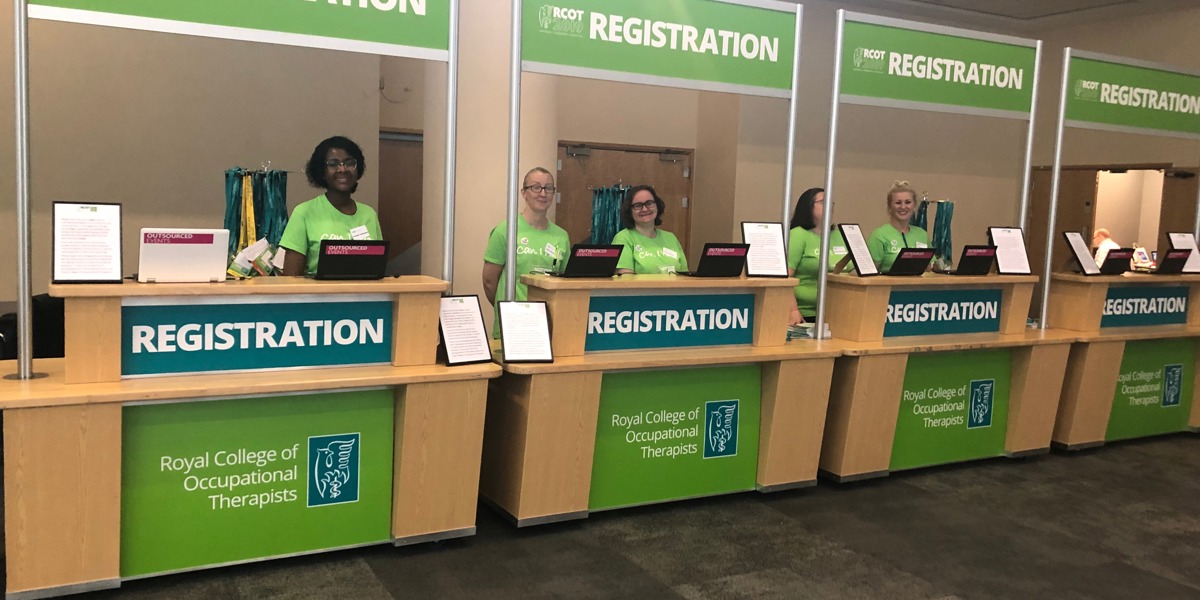 "I have been very impressed with their [Outsourced Events] professionalism and efficiency. Outsourced Events were straight away a perfect fit, and I quickly felt that we were working as a team, and that I had their full support and experience.
"The Outsourced Events team are responsible for many aspects of our conference…in the run up to, and during the event to ensure our annual conference is successful…I would have no hesitation in recommending Outsourced Events. They are professional, customer-focused – both to us and our members, and highly experienced in running conferences and exhibitions. Nothing is ever too much trouble. In addition, they are excellent problem solvers and strategic thinkers, and are an absolute joy to work with!"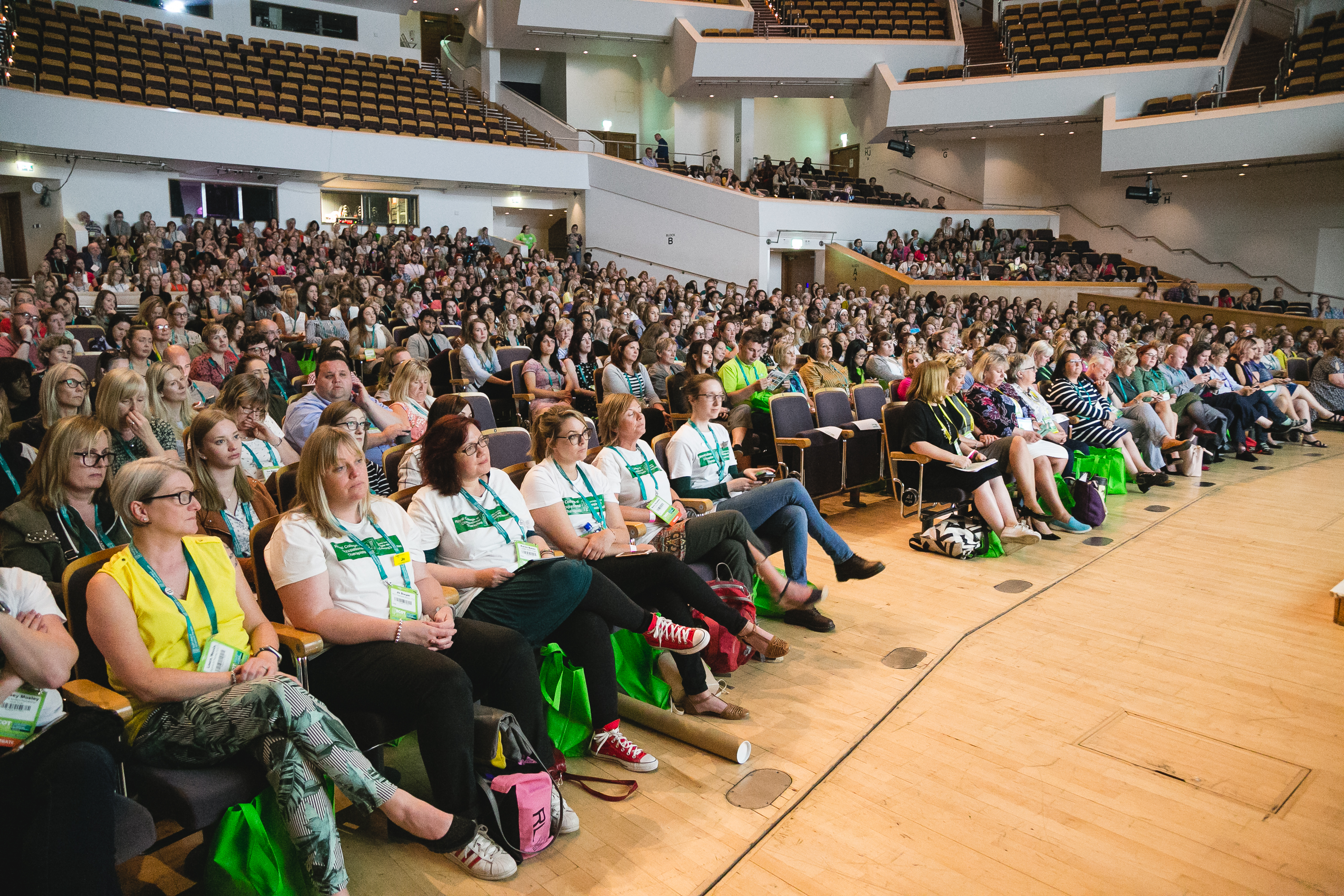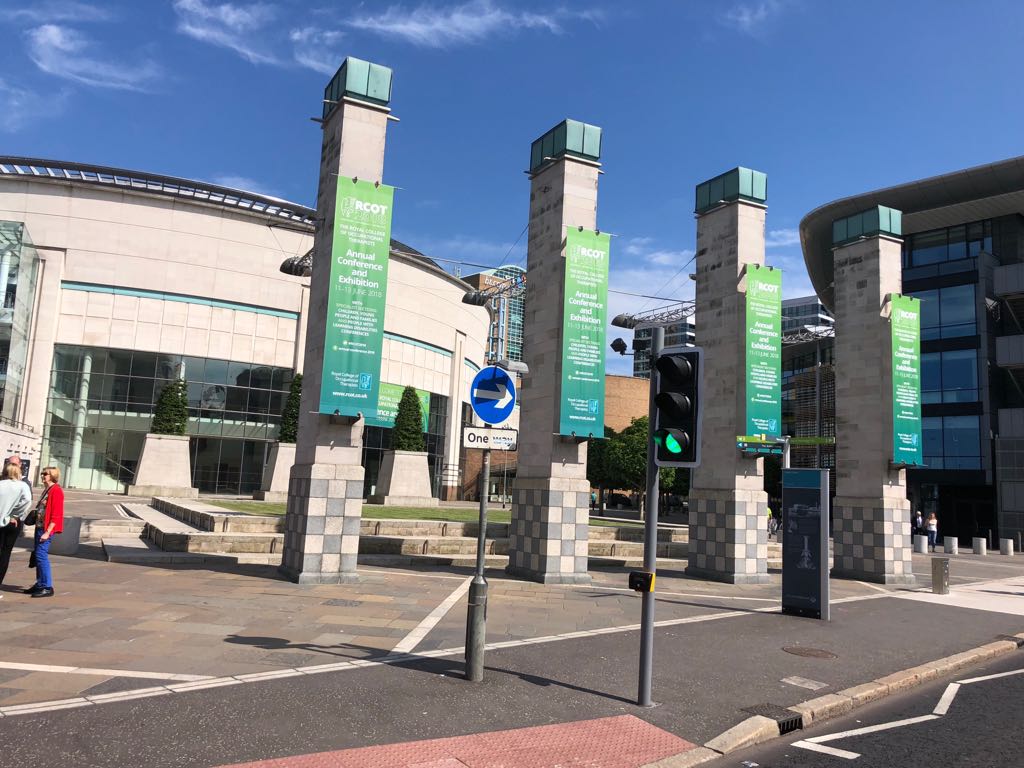 Outsourced Events were appointed as a professional conference organiser to help manage a highly complex two-day conference for Occupational Therapy professionals organised by the Royal College of Occupational Therapists (RCOT). 
Taking place at the ICC Birmingham, many changes were introduced for the 2017 conference, including reducing the length to two full days, a dedicated exhibition area and exhibitor demonstrations. In addition, the 2017 conference, the first as the Royal College, saw a record-breaking number of delegates come together – over 1,500 – to celebrate and debate the occupational therapy profession.
Professional Conference Organisation
Understandably the Royal College of Occupational Therapists (RCOT) were nervous about working with a new professional conference organiser. However, Outsourced Events was quickly established as a trusted extension to their conference secretariat. By using Outsourced Events' call for papers abstract management tool, the RCOT were able to review the 570 proposal submissions, allocate reviewers, and subsequently allocate sessions to successful abstracts online.
Working closely with the RCOT conference team Outsourced Events were also tasked with sponsor liaison and management, onsite support, logistics, presenter registrations and logistics and providing the overall badging and event registration.
Making use of our print-on-demand registration solution meant RCOT could provide a fast, seamless badging and check-in experience and deliver six different types of badges, in line with the delegate profiles.
A cocktail event provided a further networking opportunity. Having been granted permission to use the Royal title by Her Majesty The Queen, the theme for the cocktail evening organised by Outsourced Events was also understandably 'Royal'.
Since the 2017 RCOT conference, Outsourced Events are delighted to have also worked on both the 2018 and 2019 conferences
Outsourced Events acts as a Professional Conference Organiser for professional associations, trade associations, membership organisations, and the wider not-for-profit sector supporting the delivery of large conferences and exhibitions.