Case Studies & Testimonials
Vestergaard
Vestergaard and Outsourced Events have worked together since 2022. We provided tradeshow support at the ASTMH Annual Meeting. Our first collaboration, it proved to be a resounding success.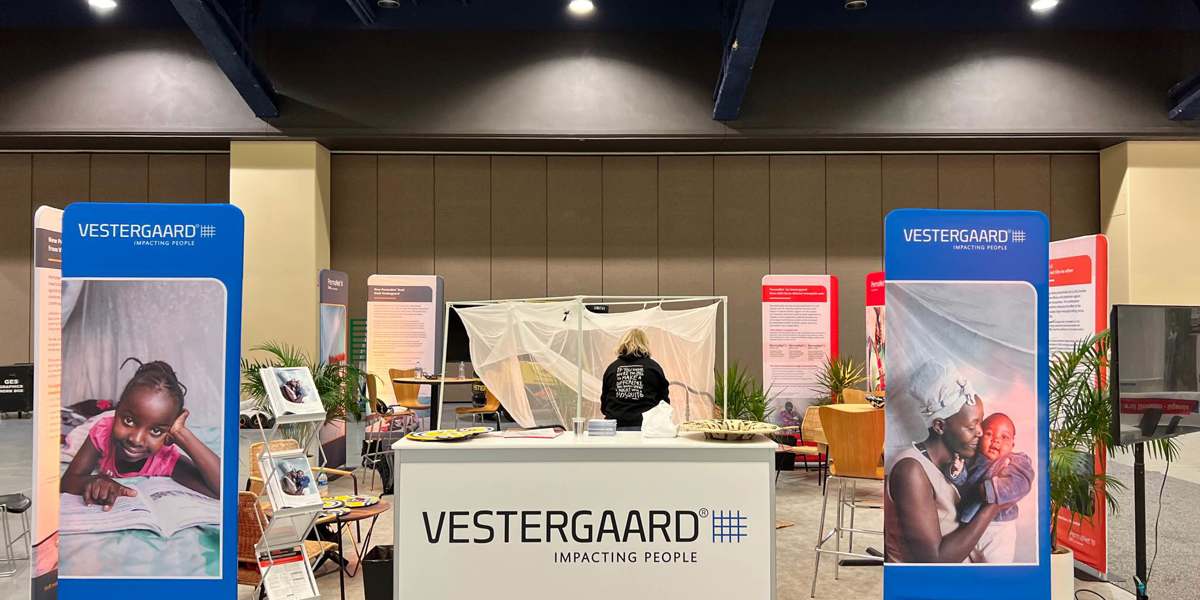 "Alex Sibley and her team created a fantastic experience for all those in Seattle despite a relatively small budget! The exhibition stand was best in class - homely, inviting, and practical. The evening event was fun and set just the right tone."
"I've only ever worked with Alex, but she's obviously great and incredibly knowledgeable. Alex really helped support us as our booth had tons of visitors and we couldn't greet everyone."
High-impact low budget tradeshow support delivered by Outsourced Events (OE) at a tropical health and medicine tradeshow.
Vestergaard, was slated to exhibit at the American Society of Tropical Medicine and Hygiene (ATSMH) annual meeting in Seattle, to launch their PermaNet® Dual, a long-lasting insecticide mosquito net. The new net had been developed in response to increasing insecticide resistance in malaria mosquitoes, one of the most concerning biological threats that could derail efforts towards malaria control and elimination.
Our services
Budget management
Production an AV coordination
Event logistics
Welcome reception planning
End-to-end lead retrieval
Onsite support
Event theming and props
Giveaway sourcing
Registration
Event branding throughout
End-to-end lead retrieval
Communications plan
Sales support    
Brief
To transform a 20x20m island booth into an eye-catching and memorable stand to showcase the new nets. The display needed to be unconventional, authentic and in no way 'flashy'. Budgets were tight and time was short.  OE was asked to create a remarkable space and organise an evening reception to ensure the mosquito net made an impact and got the attention it deserved. 
What
The 5-day educational conference which draws in more that 4,000 attendees, took place in October, during the Halloween period. OE designed a unique booth which not only tied  in with the slogans "Fight the bite" and "Nothing scarier than a mosquito", but also took advantage of the Halloween celebrations taking place. 
Set against a backdrop of traditional stands and booths, the Vestergaard booth was open from all sides, there was no conventional stand structure, but instead a bed was placed in the middle of the stand, with décor to replicate an African village, eluding to Vestergaard's fight against Malaria in Africa and other impacted countries. The bed was draped in the PermaNet® Dual net, and covered in cobwebs and insects. The outcome was dramatic and achieved what it set it out to do – that was to draw interest and start conversations. 
The reception was planned for the evening on Halloween, maximising the date to full effect, OE co-ordinated the theming, from cobwebs and mosquitos throughout to 2 stilt walkers playing the part of mosquitos, by causing a nuisance and buzzing in guests ears, the desired impact was had. Vestergaard was seen, and awareness was raised, ensuring Vestergaard were ready for success in future conversations. 
The pre-show, onsite and post-event communications provided awareness and built anticipation of the innovative exhibit while also ensuring the launch continued to garner interest once the conference was over. 
The outcome
Feedback on the unique presence of Vestergaard was great, with positive remarks received from the Zuckerberg institute, and from the Bill & Melinda Gates Foundation. 
Being game for an open-minded, completely new exhibit concept paid off with greater brand awareness and customer sentiment.
Following the success of their tradeshow presence at the ASTMH annual meeting, OE is now supporting Vestergaard at future events.
About the client
Vestergaard is one of the world's leading manufacturers of innovative, high-quality tools to improve global health outcomes in mainly low- and middle-income countries.
Known for their PermaNet® long-lasting insecticidal nets (LLINs) to prevent malaria, the company has manufactured more than 800 million PermaNet® bed nets, protecting an estimated 1.6 billion lives in malaria-endemic countries.
Their partnerships and ground-breaking tools have allowed Vestergaard to support global health efforts to eliminate malaria, sleeping sickness and Guinea worm disease
To find out more about virtual, in-person or hybrid event organisation from Outsourced Events, speak to Denise Sharpe on +44 (0)330 460 6007 or email enquiries@outsourcedevents.com