Case Studies & Testimonials
Spot by NetApp at AWS re:Invent Las Vegas
In October 2022 Spot by NetApp approached Outsourced Events to manage their Diamond Level Sponsorship at AWS re:Invent in Las Vegas, a high-profile tradeshow with more than 51,000 attendees.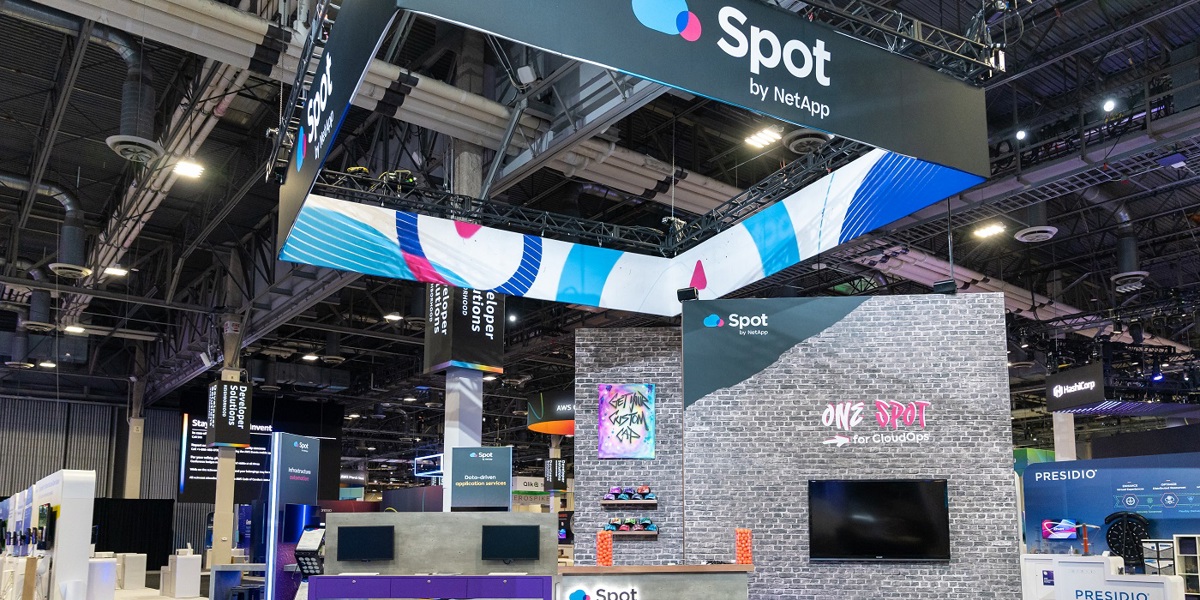 The Brief:
Attract as many delegates as possible to the booth
Build the client's database of contacts and prospects through scanning
Manage VIP meetings and entertainment
Services Provided:
Budget management
Onsite support
Accommodation management
Event logistics
Booth theming and engagement
Supplier and contractor management
Giveaway sourcing
Post-event reporting
Executive meeting programme management
Exclusive VIP dining experience
Highlights:
Unique booth stood out from the crowd and was the busiest on the floor
Client hit their target number of executive meetings
Gaming station generated a large amount of traffic and lead scans
Unique dining experience for an exclusive group at a private location outside Las Vegas
In October 2022 Spot by NetApp approached Outsourced Events to manage their Diamond Level Sponsorship at AWS re:Invent in Las Vegas. With only eight weeks' planning time, it was a fast turnaround for an event of this size.
The Event
AWS re:Invent is a learning conference hosted by AWS (Amazon Web Services) for the global cloud computing community. The in-person event features keynote announcements, training and certification opportunities, access to 1,500+ technical sessions, the Partner Expo, after-hours events, and so much more.
 In 2022, the event attracted more than 51,000 attendees, and the exhibition brought together around 200 partners.  
 For Spot by NetApp the main goal of the event was to build their database through scanning, which meant attracting as many delegates as possible to their stand. 
The question for Outsourced Events was: how do we make Spot by NetApp stand out among 199 other booths? In the US there is a standard, almost modular approach to exhibition booths, but the tech sector is all about disruption and change.
Our solution: disrupt booth design with unique street culture-inspired graffiti styling, new ideas for cool swag, and strategic placement.
The 30'x30' booth was strategically placed near the entrance to the Developer Lounge. The graffiti-themed booth included 10 demo pods, a mini-cinema, and a gaming station. The design was a unique concept that stood out amongst the other booth designs at AWS re:Invent. 
The layout allowed for a good flow of traffic into the booth, and the position of the surrounding demo stations grabbed the attention of anyone walking by.
It was the busiest stand on the expo floor with very high engagement, especially with the graffiti artist creating custom caps. Using a stored stand and local contractors meant it was a more sustainable option. 
By increasing the number of people approaching the stand we increased the number of valuable scans and conversations that were had over the course of the event.
Outcome
Our agile, fast turnaround and meticulous planning allowed us to fully meet our client's brief
The client hit their target number of executive meetings and gathered significant numbers of booth leads
OE's experienced team of event staff created and managed a unique and successful tradeshow presence for Spot by NetApp
Both client and attendee experience was very positive
Outsourced Events are delighted to be working with Spot by NetApp on future events
About the Client
Spot by NetApp helps companies get the most out of their cloud investments. Its CloudOps portfolio helps customers securely and reliably deploy, operate, and scale applications and infrastructure in the cloud. 
Tradeshow Management at Outsourced Events
Leave us to create an impact for your brand at your next tradeshow, while you focus on your company and products. Keeping your tradeshow goals front-of-mind, we'll plan all aspects of your exhibition so you get the ROI you want.
Get in touch today to find out more: +44 (0)330 460 6007 or email us.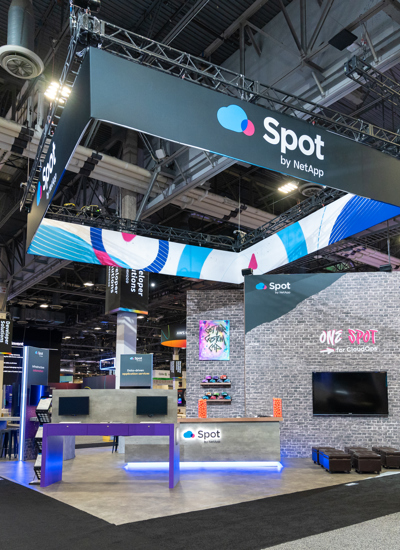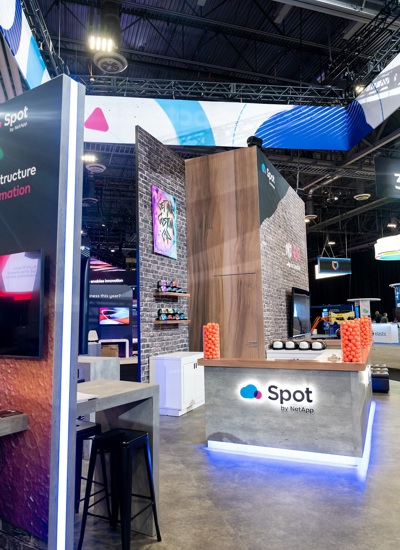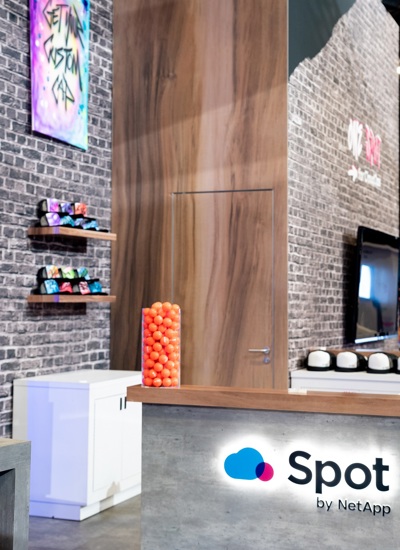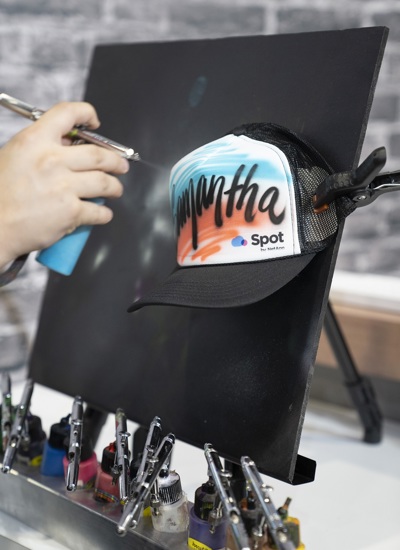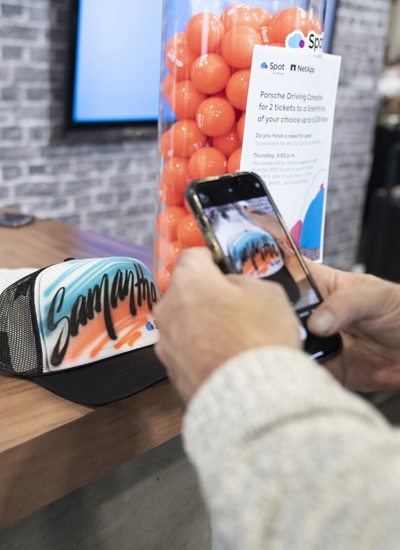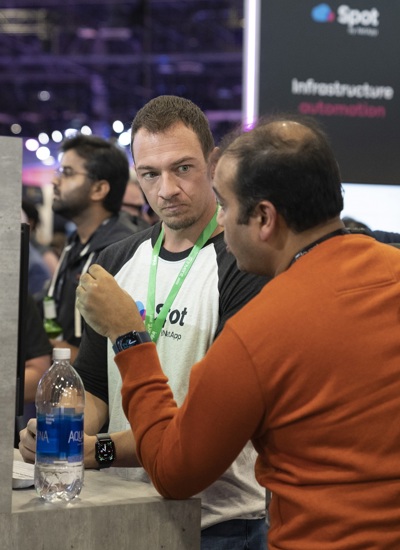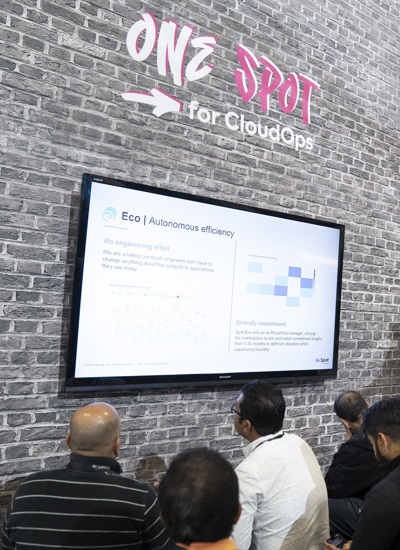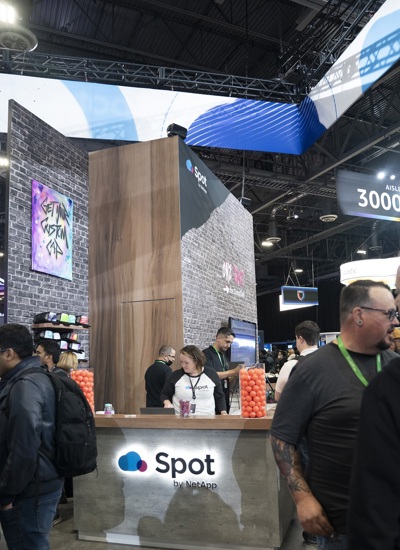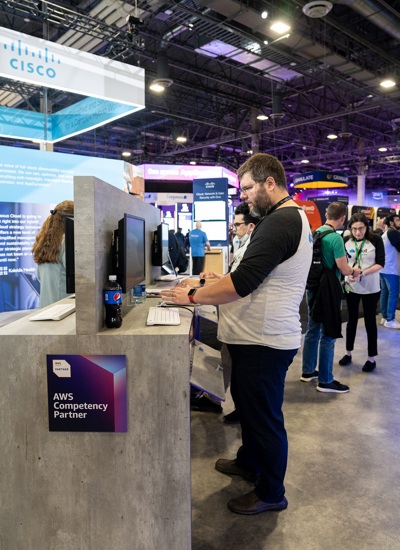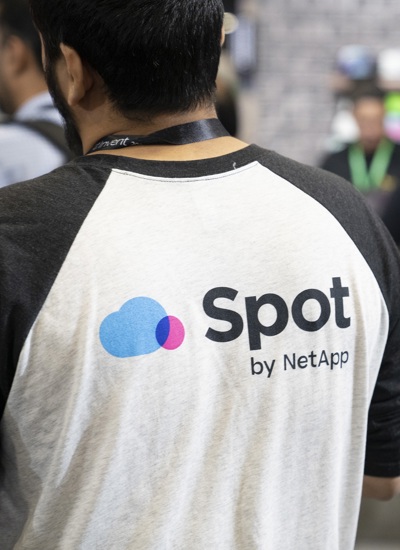 Unique design and strategic positioning attracted thousands of attendees to the Spot by NetApp booth