Case Studies & Testimonials
Boomi's EMEA Partner Summit
Outsourced Events assisted Boomi in organising a successful partner community event in Amsterdam after a two-year break due to Covid-19. The event brought together partners from across the EMEA region.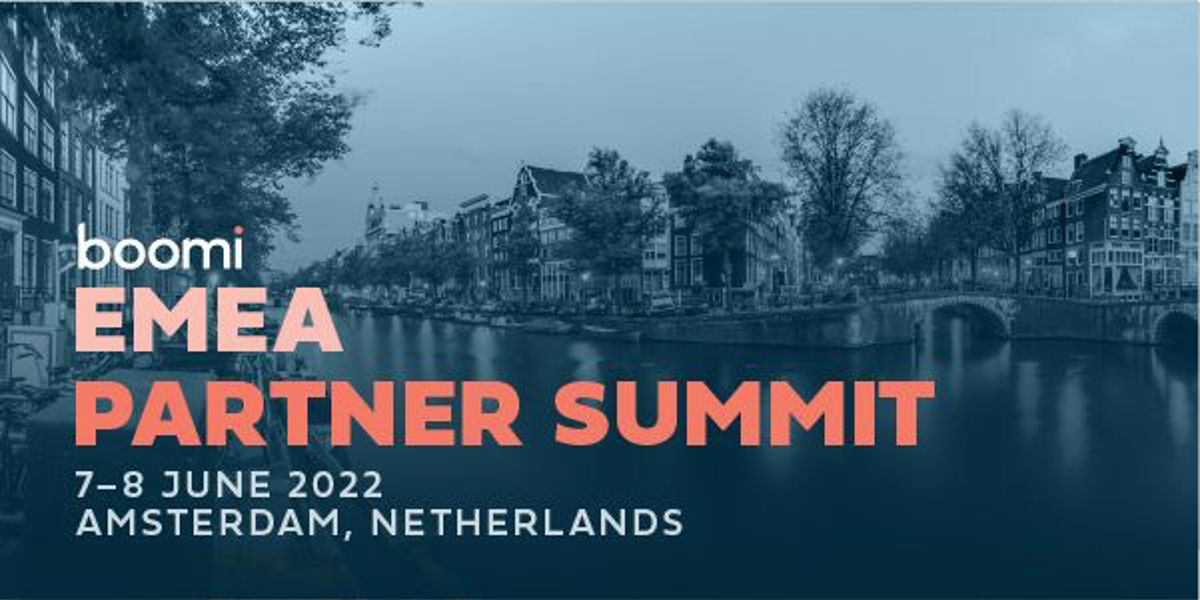 The Boomi team appointed Outsourced Events (OE) in March 2022 to deliver their annual EMEA Partner Summit in June of the same year. Despite the short lead time, OE was able to deliver an exceptional event. 
The Brief
Develop the Partner Summit, which will:
Update and energise partners to #GoBoomiIt
Showcases Boomi's focus and commitment to their partner community
Shows the growth in their channel
Allow Boomi to educate, inform, and network
Provides face-to-face time with Boomi experts in the Expo
Motivate the partner community
Our Services
Budget management
Registration
Event branding throughout
Production and AV coordination
Sponsorship management
Speaker liaison
Accommodation and rooming list management
Event logistics
First point of contact for suppliers
Hospitality event planning
Event App
Onsite support
Merchandise sourcing
Post-event reporting
Highlights 
Exceeded the number of partner attendees with only a 20% dropout
Achieved sponsorship goals
Short lead time
Excellent feedback
OE also created a comprehensive and realistic financial plan for Boomi. This ensured the event remained on budget while also achieving Boomi's event goals.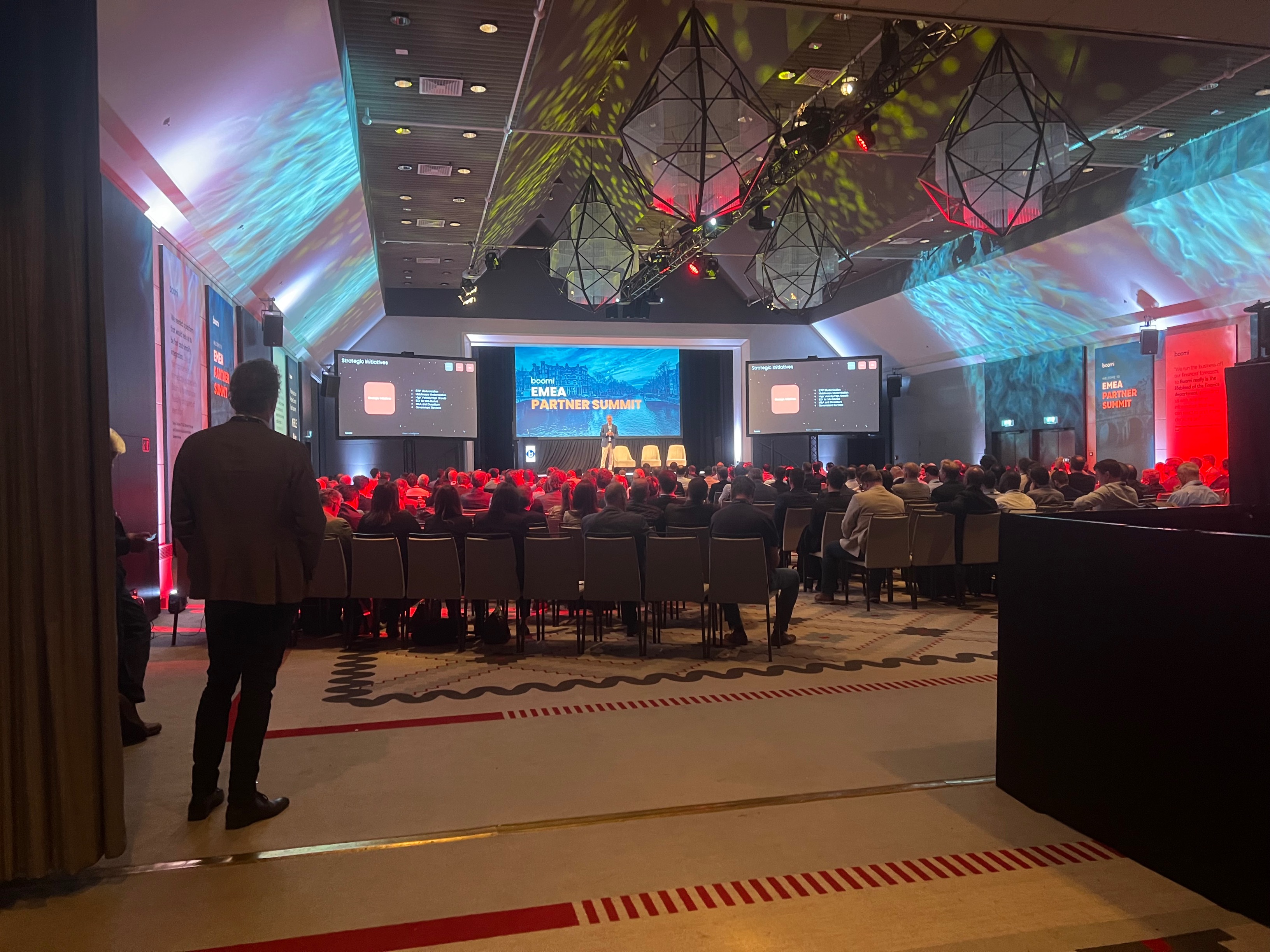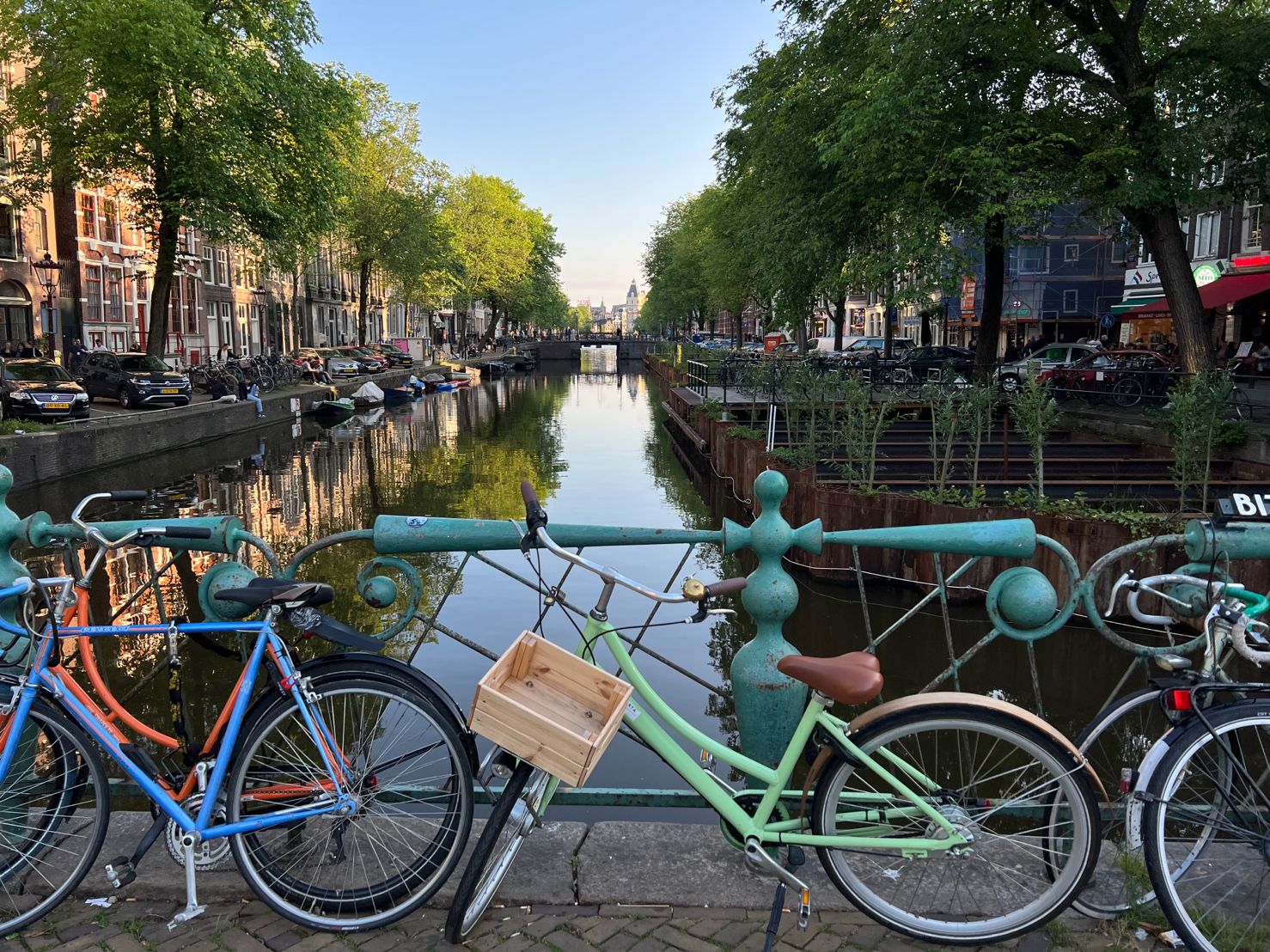 What 
The event took place in the Grand Hotel Krasnapolsky, Amsterdam with 300 delegates in attendance. The beautiful venue situated on Amsterdam's main square offered views across to the Royal Palace. Day One consisted of keynotes and business updates. Day Two was a full day, starting with keynotes followed by two tracks.
A Boomi Expo ran alongside the summit with six of Boomi's technology vendor partners showcasing their solutions and how they align with the Boomi offering. Both days finished with hospitality events for attendees to network with peers.
How
With the venue already chosen for the summit, OE finalised the contract for the space and worked with Boomi to understand their vision, goals, and objectives to ensure the summit was a huge success.
Boomi and OE worked closely together throughout the planning stages of the event with weekly meetings, which increased in frequency as the event drew closer.
OE was responsible for managing all planning and onsite aspects of the event, including:
Project planning and budget management
As with any OE-organised event, a detailed project plan was created to manage the event timeline using online project management software. This allowed Boomi to see the progress at every stage of the event planning process, as OE created and delivered against critical milestones, from sourcing suppliers to managing delivery.
Venue management
This included contract negotiation on Boomi's behalf as well as all pre-event and onsite management.
OE transformed the space in the Hotel, working with local suppliers to design and build a main stage in the conference room, branding and signage planning to "own the space" and creating a solutions expo – with custom-built pods showcasing Boomi's solutions as well as some of their complementary technology vendor partners'.
Production and AV management
Working with a location AV partner and bringing in our own production manager, OE oversaw all aspects of AV and production to ensure a seamless conference with the wow factor on opening. The stage set was striking and within budget.
Accommodation
OE managed all aspects of the accommodation booking for guests and Boomi attendees. This included multiple hotel options as well as managing VIPs including welcome amenities and room drops.
Event registration
OE's onsite print-on-demand registration process ensured delegates were welcomed and registered swiftly and seamlessly – badges printed within a few seconds, while guests were offered Boomi-branded delegate gifts
Branding and signage
The branding and signage planning ensure Boomi owned the space as well as ensuring delegates found the space easy to navigate via the way-finding signage.
Swag
Delegates were given Boomi branded puffer jackets, fun Holland-themed Boomi branded socks (in three designs – Windmills, Tulips, and Cheese!) as well as notebooks, pens, and stickers
Hospitality
This included smaller intimate dinners for Executive attendees as well as larger drinks receptions and group dinners. OE ensured all hospitality was in close proximity to the venue.
The Outcome
With meticulous planning, OE's experienced team of event staff created a successful event that fully met Boomi's brief. Both client and attendee experience was very positive. The 2023 EMEA Partner Summit planning is now in progress, with the event set to be larger and hosted in London.
About the Client
Boomi is a software company that specialises in integration platform as a service (iPaaS), API management, master data management and data preparation.
To find out more about virtual, in-person or hybrid event organisation from Outsourced Events, speak to Denise Sharpe on +44 (0)330 460 6007 or email info@outsourcedevents.com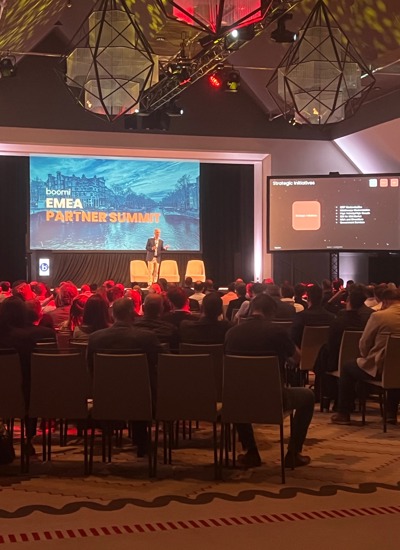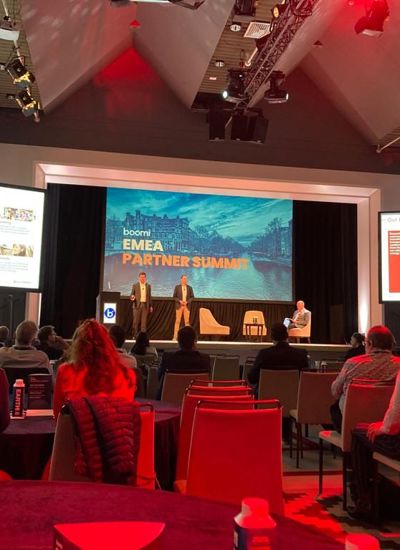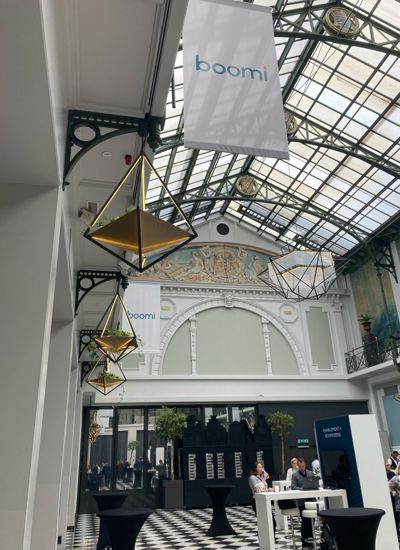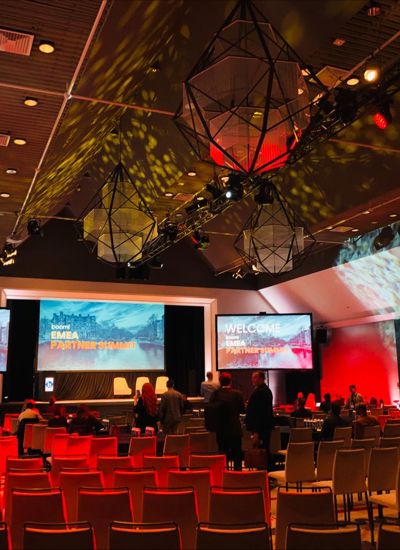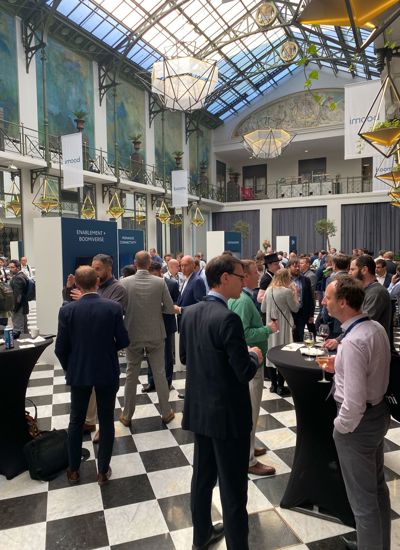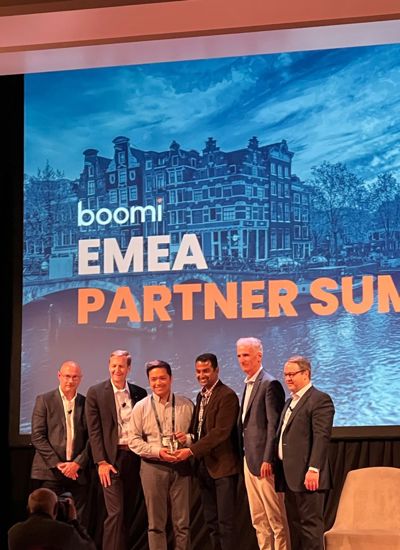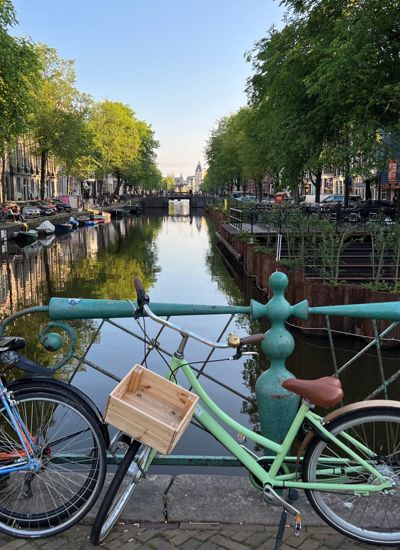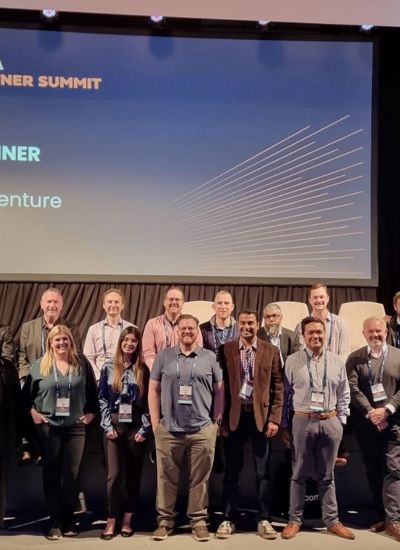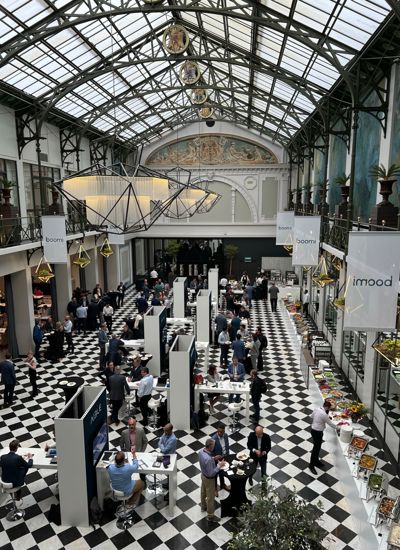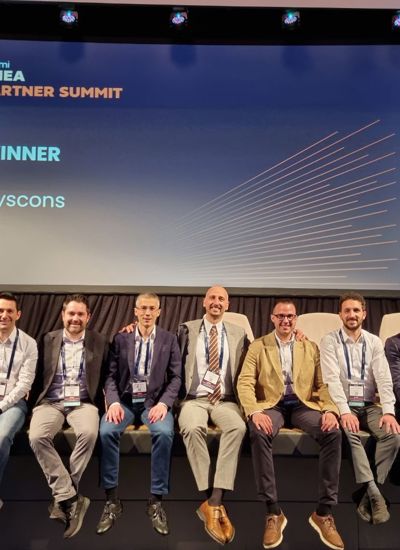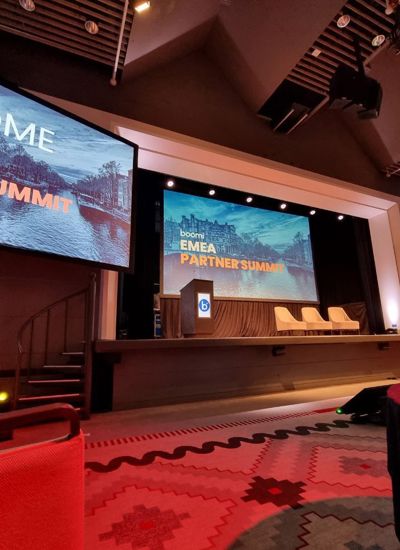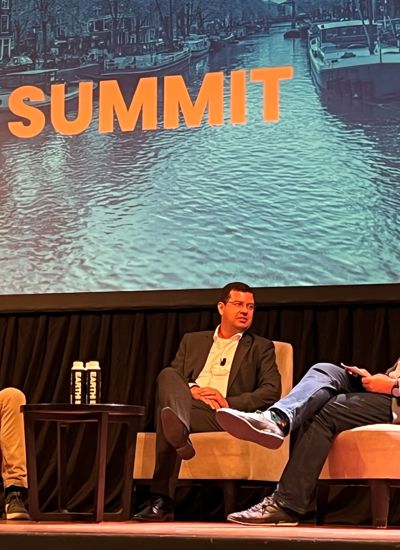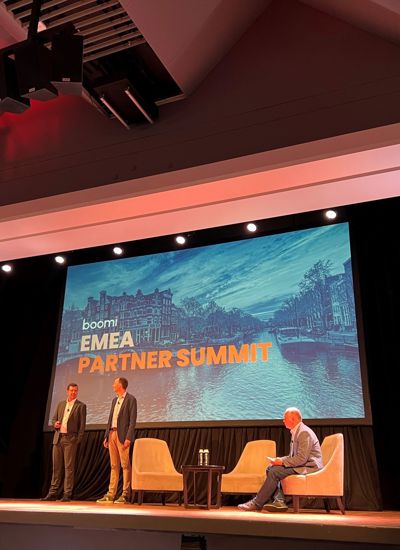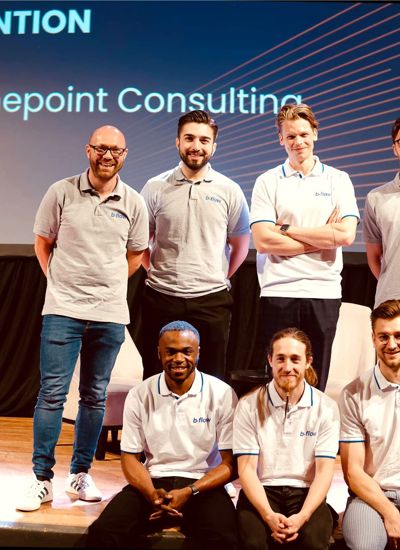 Social media from Boomi's EMEA Partner Summit