Case Studies & Testimonials
PagerDuty Virtual Roundtables
The partnership between PagerDuty and Outsourced Events began in January 2019. When PagerDuty first approached Outsourced Events, they were looking for alternative ways to engage with key accounts across EMEA.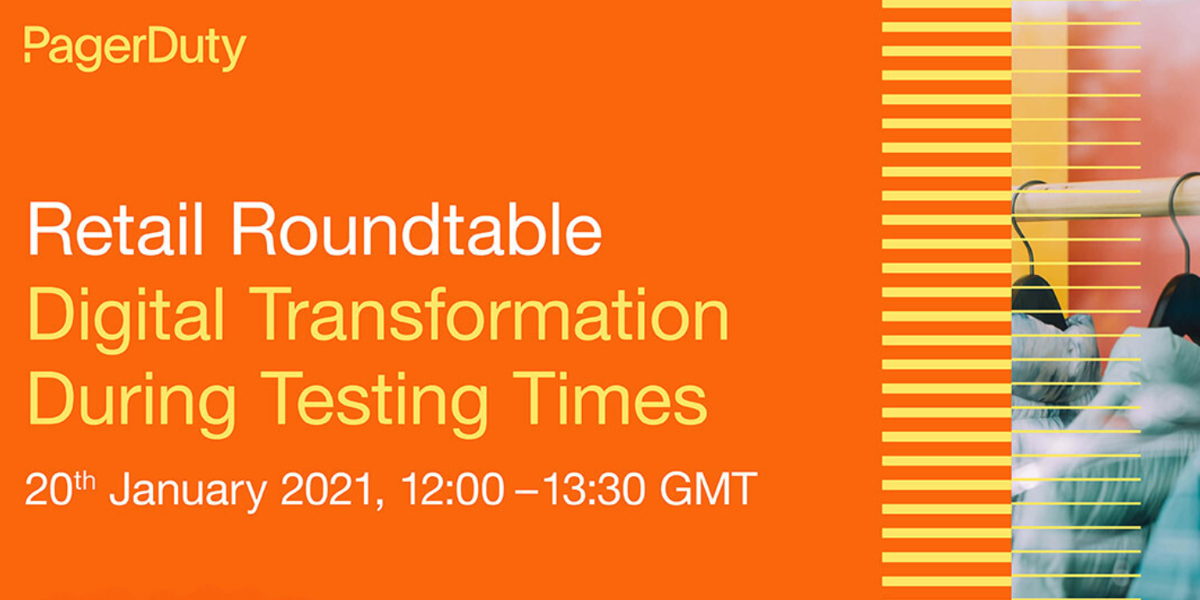 "Outsourced Events has been an extension of the PagerDuty marketing team for several years. They always come armed with buckets of great ideas, insanely good attention to detail, and are just the easiest people in the world to work with.
"They have pivoted wonderfully to managing virtual events, and I would recommend them in a heartbeat – especially for virtual wine tastings, which have gone down an absolute storm with our customers."
– PagerDuty Regional Marketing Manager
Our Services 
Speaker Management and Acquisition
Project Planning
Registration Management
Content Planning
Paid social
"Onsite" event support
Highlights
Attendance rate was 66%; average webinar attendance rate is 46%
123,964 social impressions
406 website clicks
The LinkedIn paid social campaign CTR was 0.33%; average CTR is 0.3%
The partnership between PagerDuty – a leader in digital operations management – and Outsourced Events began in January 2019, just a year before the pandemic impacted all of the event industry's go-to market strategies and forced teams to rethink how they would get like-minded individuals together for discussion.
When PagerDuty first approached Outsourced Events, they were looking for alternative ways to engage with key accounts across EMEA. The marketing team at PagerDuty was small – a team of two – but had big plans to increase brand awareness in EMEA – an emerging territory for this US-headquartered company.
A small team with big plans, the team was looking to create a set of programmes that met the needs of key industries their products impact, and programmes that would attract net-new contacts to feed their top of funnel pipeline. This is where Outsourced Events was able to partner with, and consult PagerDuty on a series of engaging roundtable events for the financial services industry.
The Event Hook
For the Financial Services roundtable, Outsourced Events found a set of esteemed speakers who matched PagerDuty's needs, and who understood the problem that PagerDuty solves for – digital operations management.
Esteemed panellists and speakers included the likes of Daniel Bobroff – the keynote speaker – Founder and CEO of Coded Futures and formerly Co-Founder of ASOS Ventures. Other panelists included a senior representative from Marks and Spencer, an IT Director with a background in retail, and an expert technology consultant who facilitated the session.
For finance, the headline speaker was an entrepreneur and investor in innovative tech businesses. He was joined by a Partner and Head of Fintech from leading law firm Addleshaw Goddard and an IT Director with experience in the financial sector.
"The panel was excellent and the approach to address the current issues for retail was very pragmatic. A lot of valuable insights were brought to the discussion"
- Retail Roundtable delegate
Speaker Management
One of Outsourced Events' responsibilities during the planning of the event was to manage the speakers. Ensuring that our VIPs were not only prepared and comfortable, but also felt completely confident in the team was key to its success.
Responsibilities included:
Liaising with speakers pre-event
Creating individual speaker banners; created and shared with suggested copy for speakers to promote on their own social media
Establishing speaker briefing calls

Introductory call with speakers to confirm content, a second call that acted as a 'dry-run' with all speakers and PagerDuty

Creating a speaker briefing document that was distributed prior to dry-run
Audience acquisition
Intimate roundtable events require the correct people to be in the room and high levels of engagement between the attendees to be able to leave the event feeling that it was fulfilling. We have found LinkedIn Ads to be very effective in driving attendance from a niche audience. 
Through paid promotion, you will be able to reach a wider audience, tap into new networks and communities, that go beyond just you and your client's existing contact base.
A series of promotional assets were created for use on social media and in the paid social campaign. PagerDuty provided a sample of the target audience including location, job function, and company size. The paid social campaign was then designed, mapping the target audience profile via LinkedIn. The number of clicks were reviewed and monitored daily throughout the campaign, tweaking as needed to ensure that the final target numbers were reached.
To read about how the Outsourced Engagement division boosted event registration numbers through a paid social campaign on LinkedIn click here.
Project Planning
Running a paid social campaign to drive registration meant that it was integral to have a clear timeline with detailed tracking. Outsourced Events and PagerDuty used a 12-week project planning document to run point throughout the project.
"It was a nice open discussion with good information to collect. I liked it, well done!"
- Retail Roundtable delegate
Who are PagerDuty?
PagerDuty, Inc. 
(NYSE:PD) is a leader in digital operations management. In an always-on world, organisations of all sizes trust PagerDuty to help them deliver a perfect digital experience to their customers, every time.
Teams use PagerDuty to identify issues and opportunities in real time and bring together the right people to fix problems faster and prevent them in the future.
Notable customers include: GE, Cisco, Genentech, Electronic Arts, Cox Automotive, Netflix, Shopify, Zoom, DoorDash, Lululemon, and more.