Work For Us
Job Vacancy: Senior Event Executive
We are looking for a Senior Event Executive to join our busy Events team to plan and deliver a varied range of events across our technology and association clients.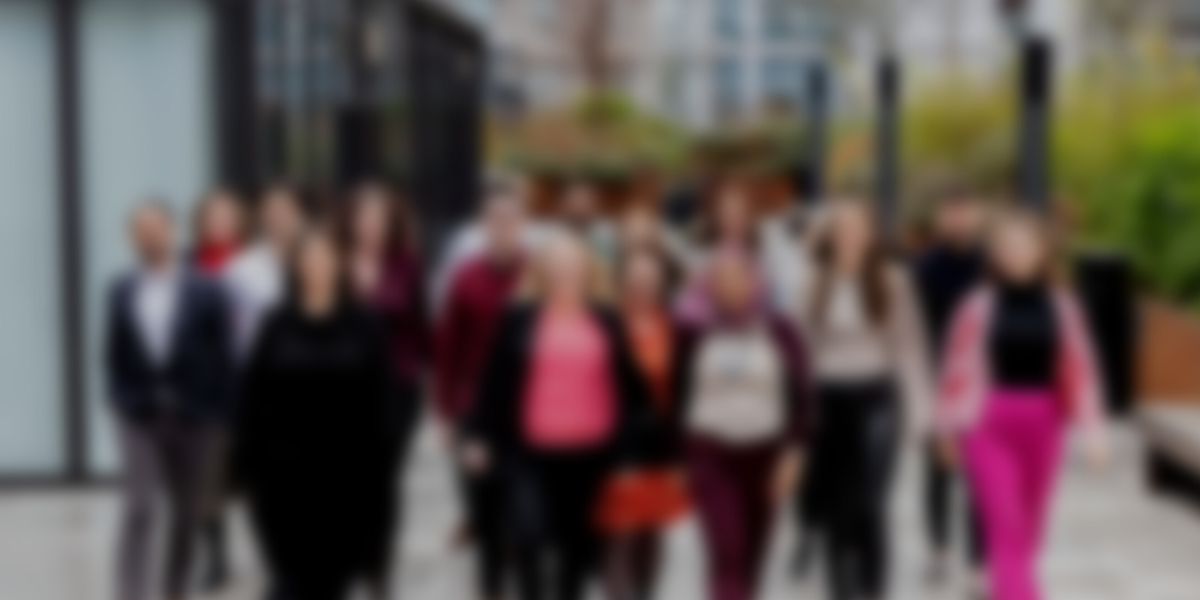 We are looking for a Senior Event Executive to join our busy Events team to plan and deliver a varied range of events across our technology and association clients.
About Outsourced Events
For over 21 years, we have been delivering high-quality live and virtual events to some of the largest technology and association organisations. Working for Outsourced Events is not just a job. Our success has only been made possible thanks to the dedication and passion of our employees, who we consider to be members of the "OE Family". We work hard and laugh often as we strive to deliver exceptional events and experiences.
The opportunity
This is a great opportunity to join our London B2B Events Agency in an exciting growth phase. We pride ourselves on our close relationships with our clients, many of which are global players. To maintain our ongoing growth, we're now looking to strengthen the team by recruiting an additional Senior Event Executive.
The event management team handles all aspects of project management for client events and tradeshows. This includes venue and supplier sourcing, logistics liaison and management right the way through to onsite delivery and post-event analysis. As an organisation great pride is taken in delivering the highest quality of service to all clients. You will join a small, friendly team of approximately 30 based in West London, all of whom have a wealth of experience and knowledge in event management. You will be given the opportunity to work across multiple projects and tasks which will provide you with the exposure to new experiences and the chance to work within a fantastic team of kind, friendly and passionate individuals. Typical projects may include live, virtual and hybrid events and tradeshows.
Ideally, you'll be available to start right away. You'll come from an events background with strong organisational skills and excellent attention to detail.
Key Responsibilities & Duties
Working with the event project leads to develop a project plan for each of the client events in Monday.com
Venue liaison for each new project. You would be expected to work closely with the administration team to find appropriate venues and arrange for quotations. You will also work on the PowerPoint presentation for delivery to the client within the timescales set.
Coming up with ideas for audience engagement (particularly relevant to tradeshows)
Sourcing hotel bedrooms, preparing, managing and cross-referencing rooming lists
Answering the phone to incoming calls and dealing with queries relating to the events being run
Responding to regular queries coming in on the event-specific email address
Preparing FAQ sheets for various projects and becoming the "font of all knowledge" on your assigned events
Preparing and managing the distribution of delegate joining instructions
Preparing weekly reports to be sent to clients after Event Manager review
Preparing PowerPoint presentations
Gaining competitive quotes for outsourced services
Evaluation form creation and analysis
Going onsite to events, liaising with sponsors and helping register delegates on the day
Sponsor liaison on events, where this is required, to include chasing for all orders including power, furniture, internet requirements, collating these items into a spreadsheet and communicating their order back to the supplier
Speaker management and liaison to include chasing for expenses and ensuring these get paid in a timely fashion
Managing the online inventory for designated client accounts and recording any costs incurred within a master client inventory tracker, updating weekly.
Liaising with event organisers to understand the process behind any shipments including deadlines, how the goods should be addressed and the method for picking up any left-over items once the event has finished. Communicating that process to the Warehouse Manager.
Attending calls with the client and updating them on progress.
Providing updates to be included in weekly client status reports submitted in a timely fashion.
NB: The above list is not intended to be exhaustive – as each project is different.
Ideal candidate
At least 1-2 years' experience in an events role
Strong communication skills particularly face-to-face
Excellent attention to detail and project oriented
Time management skills
Ability to work on multiple projects simultaneously
Ability to take responsibility for ensuring deadlines are met
Good understanding of Excel and PowerPoint
Very organised and structured; logical and analytical mind
Ability to digest information and present it within PowerPoint in a clear and logical fashion whilst ensuring consistency of format and branding
The desire to learn new skills and really take ownership of the role that you are fulfilling
Hard working and dedicated team player
Excellent command of oral and written English
Fluency in another language would also be beneficial but not essential
Ability to travel overseas for site visits and onsite attendance at events
Essential
Strong knowledge of MS Office Suite
Excellent written and verbal communication skills
Exceptional attention to detail
A passion for delivering an excellent service
Salary: £25k - £30k OTE per annum dependent upon experience
OE Benefits: Small friendly team, pension scheme, 25 days holiday, get your birthday off, personal development plan, access to onsite gym, participation in team socials and activities, opportunity to travel.
Position contact: Sue Frye, Director, sfrye@outsourcedevents.com
Apply Now
Please complete the form below as fully as possible and if you're successful we'll be in touch in due course to arrange an initial conversation. Please note, due to the high number of applications we receive we are unable to respond to every candidate.